Jungli Maans – Recipe from Jaisalmer
The Rajasthan Royals were known for their hunting expeditions during the ancient days and the Rajputs are also known for their liking of Non-Veg. They had a whole set of Khansamas with them with instructions to cook new and innovative dishes. Cooking this was not a task till the cooks were taken on hunting expeditions in the Jungle. With very less resources and rationed water supply, it was difficult to cook for the royal Rajputs. Also the Rajputs wanted the meat cooked immediately after the hunt while they freshened up. So the Jungli Maans was innovated with minimum ingredients and the spice needed to keep the Rajput anger flaring.
Traditionally the Jungli Maans was and is cooked with whole spices but since we are at fashionabelfoodz, we always make the food fashionable for all our readers. So we made some small changes in the recipe and made our own version of Junglee Maas. Of course, it is with the same spice quotient but allows you to relish the meat rather than bothering to remove the burnt whole spices from time to time. You can definitely use whole spices if you are okay with it.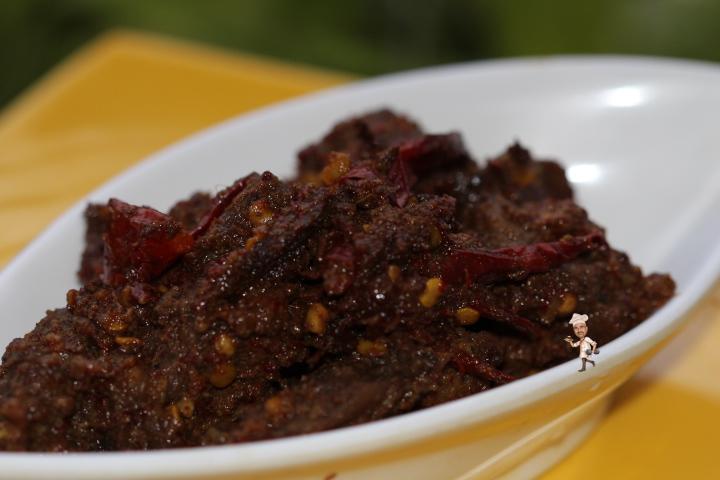 So the twist in the recipe of Junglee Maas is here for you all to enjoy. Let us check it out…
INGREDIENTS
Ghee- 4 Tbsp
Mutton-1000 gms
Whole red chilies -12 TO 15 nos
Cumin powder – 1 Tbsp
Coriander powder – 1Tbsp
Rock salt to taste
Garlic 4 TO 5 nos
Garam Masala made of 2 cloves, 1 cinnamon, 5 to 6 peppercorn
METHOD
Heat a Pan, Add the ghee and as soon as the ghee melts add in the meat and cook on slow fire for about 3 minutes turning it regularly. To this, add the other ingredients and stir well. Add the garlic cloves and the red chili along with salt as per taste. Add a little amount of water. Cover with a lid and allow it to slow cook till meat is tender. This could take anything from 45 mins to 90 mins depending on the meat you have got. Remove the Jungli Maans and serve hot with Roti.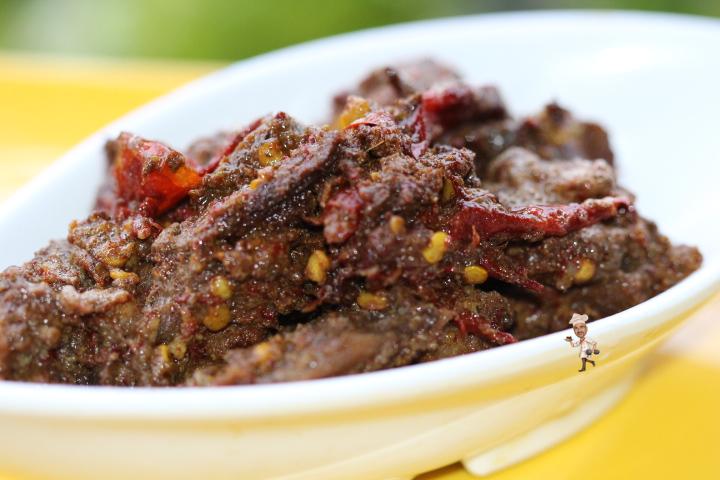 Uttpal K
Copyright © Uttpal K
1.If you share this post, please give due credit to the author Uttpal K
2. Please DO NOT PLAGIARIZE. Please DO NOT Cut/Copy/Paste this post © Uttpal K., all rights reserved. Copyright Notice: No part of this Blog can be reproduced or utilized in any form. This means electronic or mechanical including photocopying or by any information storage and retrieval system. Please take permission in writing from the Blog Author Uttpal K who holds the copyright.