Is your Meal Wholesome?
We all eat three meals a day but the question is, Is your meal wholsesome? It is very important to give the composition of meals some thought and to make a conscious effort to make the meal filling, tasty and nutritious.
What is a wholesome meal?
A wholesome meal is one that takes work. To compose a wholesome meal you must include something from each food group. Try to include fruits, vegetables, grains, dairy, and proteins in each meal of your day. You must also reduce the amount of saturated fats such as ghee or butter and artificial sugars and flavours. Below are some tips to make every meal of your day truly enjoyable and wholesome:
● Half of your plate should comprise of raw fruits and veggies. Raw vegetables and fruit salads act as a great source of so many important vitamins and minerals.
● Try to include breads made out of whole grains in your food. Whole grains contain more fiber than refined grains. You could also go for stuff like whole grain breads, multigrain breads, and multigrain flour for your day to day cooking.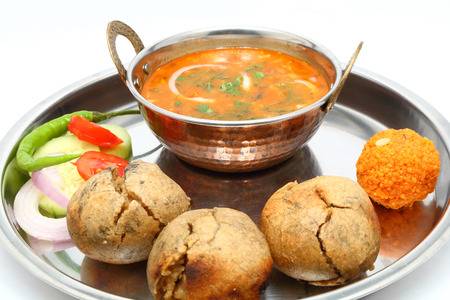 ● Whenever possible include some form of dairy in your meals. It could be a slice of cheese or yoghurt or a glass of milk. If you are lactose intolerant, you could opt for soy products.
● Adding some lean protein such as beans, soya nuggets, paneer, tofu or meat in your meal helps in building and repairing muscle tissue.
OIL
Oil – yes you read it right. It too can be wholesome with the nutrients it retains which depends on its processing conditions and the nutrients it retains post-processing. This is where I have realized a 100% physically refined oil has overall better nutrient profile than that of a blended oil.  RiceBran is one such oil which has a high content of natural anti-oxidants like oryzanol (unique to rice bran oil only) & Vit. E along with Vit. A, D and Omega 3 & 6.
Rice bran oil also has a high smoke point of above 180-degree Celcius which helps retain these nutrients even during deep frying and has a low absorption rate in the food. And to make it wholesome in the true sense, Ricebran Oil due its neutral taste & smell can be used in any cuisine and type of cooking, be it deep frying, regular cooking, sautéing, salad dressings or even baking.
● Find new ways to get creative in preparing your meals. Whether it is a sandwich or stuffed paratha, use healthier ingredients and cook in the right kind of oil. For instance, instead of using processed cheese, butter or mayonnaise in your sandwich, include vegetables, tofu, poha, etc. to fill in your sandwiches. Instead of making the typical aloo paratha, fill in some tender peas, methi or palak.
● Reduce the quantity of table salt and sprinkle some healthy seeds like flax seeds, pumpkin seeds or chia seeds in your meals wherever possible.
● To beat the monotony, keep trying new foods like dry fruits, quinoa, amaranth, chutneys, etc. in your meals.
Whatever you do, indulge in a diet and food that is wholesome and natural and give you the nutrients in the right form be it through food or even something as unique as a quality oil.
Uttpal K
Copyright © Uttpal K
1. If you share this post, please give due credit to the author Uttpal K
2. Please DO NOT PLAGIARIZE. Please DO NOT Cut/Copy/Paste this post
© Uttpal K., all rights reserved.
Copyright Notice: No part of this Blog may be reproduced or utilized in any form or by any means, electronic or mechanical including photocopying or by any information storage and retrieval system, without permission in writing from the Blog Author Uttpal K who holds the copyright.