Dinner is the time when you get a chance to spend time with your partner, discuss daily struggles and exchange new ideas. With hours of hard work and struggling with regular traffic, both working men/women find it challenging to cook a healthy dinner. Take away meal packs might be an easy option for most of the urban couple, this option is often expensive and harmful to health. There are plenty of dinner ideas but you need something simple and on a budget.
Cooking healthy dinners for two on a budget is the best way to experiment new cuisines using simple ingredients which are easily available at home. You can make a list of healthy dinner ideas for two every week as per the ingredients. It will save time and effort yet you will end up with a healthy meal every night.
Quick and Easy Healthy Dinner Recipes for Two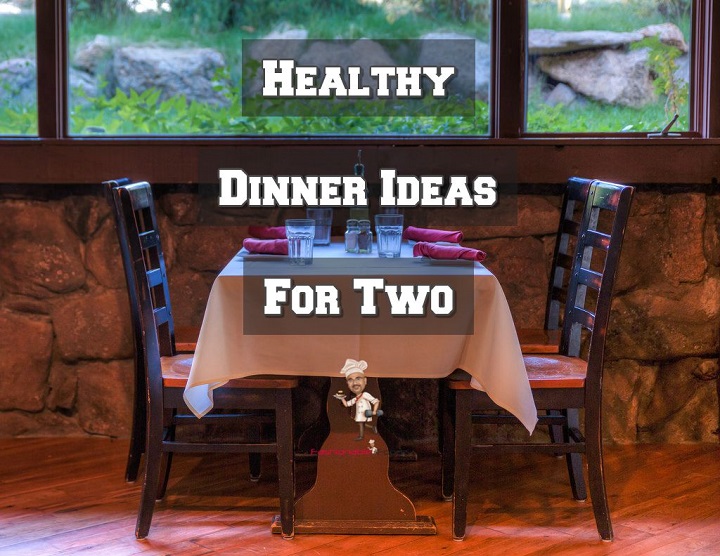 If you are a bachelor, newly married couple and roommates running out of simple dinner ideas for two, then do check our list of recipes that can be prepared in 30 minutes or less. But, before you begin, we advise you to stock up dry spices, fresh herbs, rice, pulses, wheat flour and few vegetables.
Dal Palak:
Dal Palak is the healthiest meal option which is easy to cook, full of nutrition and light on calories. Made with two main ingredients, chana dal, and palak, this soothing thick curry can be served with steamed rice.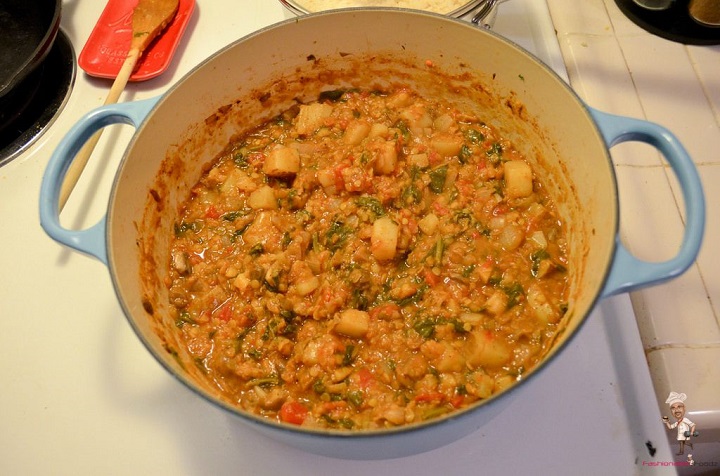 Ingredients:
2 Cup Spinach
1 Cup Chana Dal
Onion Chopped – 1
Green Chili Slit – 1
Turmeric Powder – 1 Teaspoon
Chili Powder – 1 Teaspoon
Dhaniya Powder – 1 Teaspoon
2 Dried Whole Chili (Optional)
Pinch of Asafetida
Mustard Seeds – 1 Teaspoon
2 Tablespoon Oil
Salt
Water
How to Make Dal Palak:
Pressure cook chana dal with salt and turmeric. After three whistles, turn off the gas. Heat oil in a pan then put mustard seeds in it. Once the seed is popped, add asafetida, whole green chilies, and onion. Cook the mixture until onions are soft. Now add spinach, green chili, and all dried spices. Let it cook for 3 minutes. Now add cooked dal, water and salt if needed. Bring one boil, then turn down the flame and let the mix cook for another 2 minutes. Serve it with steamed rice.
Dal Tadka:
Another protein-rich recipe is dal tadka which is quite popular among people who like to relish spicy food. As dal tadka contains two type of lentils, arhar dal, and masoor dal which are high in protein and when cooked with ghee, the dish tastes exotic.
Ingredients:
1 Cup Arhar Dal + ½ Cup Masoor Dal (Pink Split Lentils)
2 Green Chilies Slit
Onion Chopped – 1
Tomato Chopped – 1
½ Inch Ginger Chopped
½ Teaspoon Turmeric Powder
Water
Salt
Fresh chopped Coriander for garnishing
For Tempering:
2 Tablespoon of Oil
Jeera – 1 Teaspoon
5 to 6 Garlic finely chopped
3 Dried Red Chilies
Pinch of Asafetida
Red Chili Powder – 1 Teaspoon
How to make Dal Tadka:
Rinse lentils and put in pressure cooker. Add onion, tomato, green chili and ginger with 2.5 cups of water, salt, and turmeric. Cook the dal until you get 5 to 6 whistles. Then simmer down the heat and let it cook for another 3 minutes. Once the cooker is cool down, you can see that the dal has thick pulpy consistency. Add water if you want thin consistency. Now for the tempering, take oil and once heated, add jeera, dried red chilies, asafetida, garlic and red chili powder. Cook everything on low flame for some 30 seconds. Pour the tempering on dal and bring to one boil, so all the flavors are nicely mixed. Serve it with steamed rice or jeera rice with fresh coriander on top.
Aloo Matar:
This another simple veg gravy meal option which tastes good with roti, paratha, bread or rice. You can also make a more exotic version of this by using paneer instead of aloo. Peas and potatoes are readily available in every season making this the most comforting Indian recipe to make.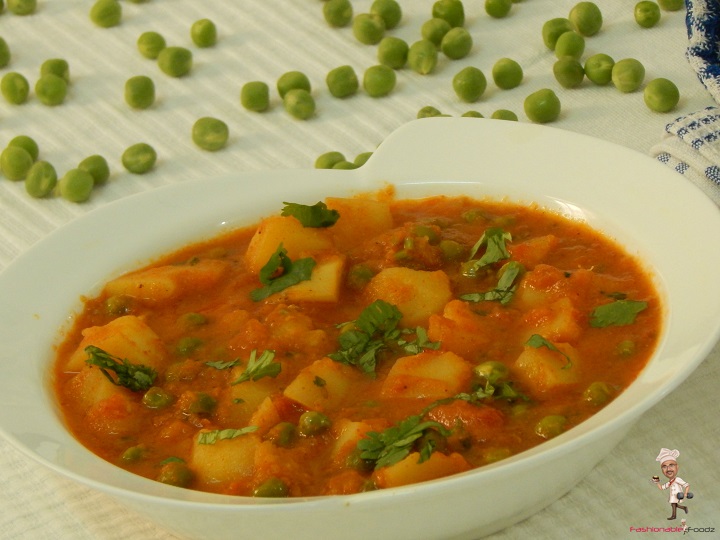 Ingredients:
Onion Chopped – 1
Tomato Chopped – 1
½ Inch Ginger Minced
3 to 4 Garlic Pods finely chopped.
2 Potatoes Chopped into cubes
1 Cup of fresh or frozen Peas
½ Teaspoon Garam Masala
Red Chili Powder – 1 Teaspoon
½ Teaspoon Turmeric Powder
Coriander Powder – 1 Teaspoon
Jeera – 1 Teaspoon
2 Tablespoon Oil
Salt
Fresh Coriander for garnishing
How to make Aloo Matar:
Take a deep pan and add oil to it. Once heated, add jeera and sauté till it releases the fragrance. Now add onion, garlic, and ginger. Cook till it gets golden brown. Mix tomatoes and close the lid for 2 to 3 minutes till tomatoes are soft. Add all the dried spices, salt, potatoes, and peas. Pour water, give a final stir and let it cook for 5 to 8 minutes till everything is nicely cooked. Garnish with chopped coriander and serve it with roti or rice.
While listing down simple dinner ideas two people, we have picked vegetarian recipes as they take less time to cook compared to any non-vegetarian dish. Also, non-veg ingredients tend to stale faster. Most of these healthy dinner ideas for two are selected keeping in mind the time limit, less preparation time and availability of ingredients. Let us know about your views on these healthy dinners for two on a budget.