First Tattoo
Are you thinking about getting your first tattoo? Is that thought making you a little nervous from inside? Nothing can seriously prepare you if it is your first time getting a tattoo. If you are scared to get your first tattoo, then here is everything you need to know about Tattoo.
A real tattoo is a big deal. It's a permanent tag that stays with you forever unless you go through an expensive treatment to remove it. So, you mustn't decide to get a tattoo just to show you're a badass. Do it for yourself and only if it makes you feel good. There's nothing wrong with getting inked, or the world doesn't end if you don't get inked either.
Well, if you have already made up your mind and planning to get inked anyways then here are few things to consider before getting a tattoo.
What are the things to Consider Before Getting a Tattoo?
Before you proceed with the process of getting your first ever tattoo, you need to consider specific points. No need to work as here you will find few things to Consider Before Getting a Tattoo.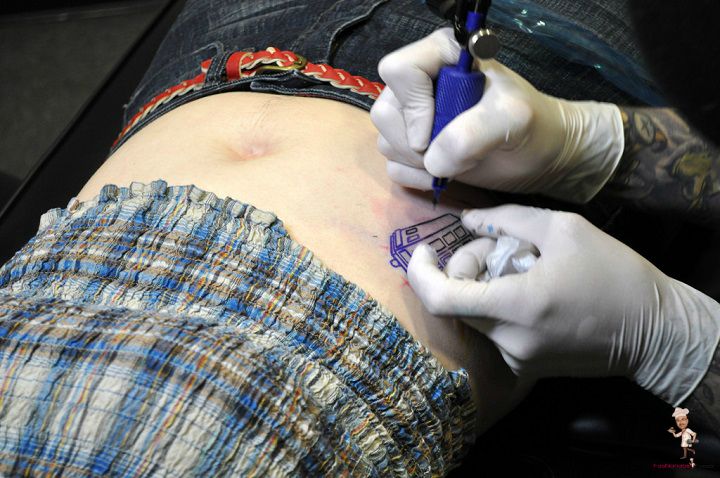 #1.  Meaning:
Before proceeding with a tattoo, the first thing to consider is the meaning behind your tattoo. Well! It is not just an image, and it will stay inked forever on your skin. So you need to know the meaning of your tattoo.
#2. Cost:
Budget is a vital factor regarding everything. You need to decide a budget, and according to that, you can determine what size or colour of tattoo you want. The price factor depends mainly on the artist, size, etc.
#3. Size:
Size is an essential factor when it comes about the tattoo. Well! If you are scared to get your first tattoo done, then you should go for a smaller size tattoo as it will be painless. The bigger the design, the more pain it will cause. So keeping this size factor in mind can help you to decide as per your tolerance level.
#4. Pain Tolerance:
The most important part is to know about your level of pain you can tolerate. If you are some who can't endure the injection pain, then you shouldn't go for a tattoo. Otherwise, keep in mind that big muscles will cause less pain than the areas having more bone parts. Also, hidden tattoos will hurt more as they will remain covered for the day and will not get the time to heal naturally.
To minimize your pain level, you can always take a non-aspirin anti-inflammatory pain reliever at an interval of 15 minutes before you enter the shop for the tattoo.
#5. Location:
Location can determine a lot of factors. You pain level can increase or decrease as per the location of your tattoo.
What are the things to expect when you get the first Tattoo?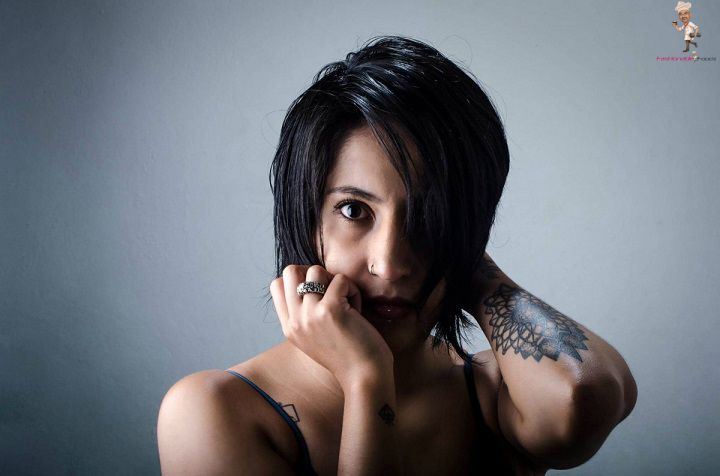 Getting your first tattoo what to expect is the actual question that comes to mind. Well! Here are few things that you can expect while having your first tattoo.
The Tattoo artist may look weird or nerd, however, you need to give respect to them for the work they do. You can change to another tattoo artist if you are uncomfortable with the present one.
Your tattoo area will get oiled to make things smoother before putting the needle.
Try to have a conversation with your tattoo artist so that they can make you feel comfortable.
Expect to get hurt if you get to do in a tattoo in a sensitive area of your body.
Tips Before Getting a Tattoo

Here are few tips to consider before getting a tattoo.
Don't panic otherwise it will hurt your more. Try to stay calm you will see the time will pass quite quickly.
You will be able to feel the pain as the needle moves continuously on your skin.
If you want bright colours on your tattoo, then go for the lighter shade in case you are fair skinned or darker ones if you are dusky.
All colours will fade over the time.
Try to keep the area more hygienic to avoid infections.
Conclusion:
Now that you are aware of many different things to consider before getting a tattoo, you can sit and think about it for a while. Your wardrobe will then be based on the Tattoo made so that it could be displayed to all. Afterall the pain has been taken so that it stands out.
I believe these tips will help you to understand what to expect from the first tattoo session. Prepare yourself mentally that will surely help you more.
Update on the Prize money as we step into Week 5: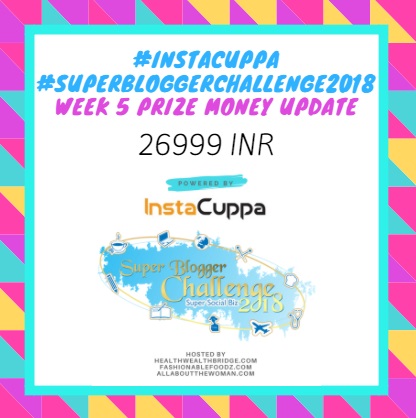 Link your Week 5 posts by clicking the Blue button below

Uttpal K
Copyright © Uttpal K
1. If you share this post, please give due credit to the author Uttpal K
2. Please DO NOT PLAGIARIZE. Please DO NOT Cut/Copy/Paste this post
© Uttpal K., all rights reserved.
Copyright Notice: No part of this Blog may be reproduced or utilized in any form or by any means, electronic or mechanical including photocopying or by any information storage and retrieval system, without permission in writing from the Blog Author Uttpal K who holds the copyright.