Are you looking to buy Dog's bathing products? There are many great pet products to choose from, but not all of them can ensure your dog gets the best care it deserves. If you're like most pet parents, you probably want to know what ingredients are in the products that keep your furry friend fresh and clean.  So, it's vital to do some research to ensure that you're investing your money in a quality product. In addition, you need to consider some factors while buying bathing products for your pooch.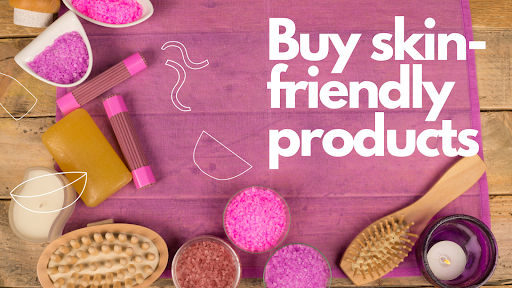 Skin condition: Everyone has a different skin type; the same goes for dogs. So if your pup has got dry skin, make sure that the shampoo is moisturizing for their skin and hair. The same goes for those ones that have oily skin. Make sure that you keep this in mind as it will help make their bathing time worth the hassle (you already know it is). If the shampoo usage gets your dog's skin irritant and red, stop the use and consider going to the vet. 
Age of the dog: Just like we have got different shampoos and soaps for adults and kids, there is a variety in these products for dogs. So it is better to look for these products as per the age of your furry friend. So if you already have a dog and just got another one, DO NOT use the same products for the younger pup. The products for young dogs are gentler, and they are specifically made with a no-tear formula. 
Fleas and ticks: If your dog is scratching too much on the skin, then there is a chance they are infected with fleas or ticks. In this case, look for shampoos made to make these fleas and ticks go away. This type of prevention measure is critical for the dogs, and the pet owners as the fleas can infect other people. 
Odor: You must have seen dogs rummaging through the bins and all things that they can get their hands onto. So it is typical that they smell the same things. So if you wish, you can use the shampoo with great odors to cancel out the bad odor. And even if your dog likes to keep to themselves and not rummage through all things, it is always great to smell nice and fresh. 
Shampoos that restore shine: Want your dog's coat to shine and look lavish? Buy the shampoo that also provides the extra moisture that the fur needs and makes it shine nicely.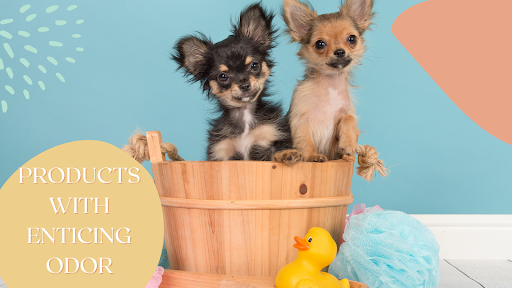 To conclude, there might be a variety of brands and Dog's bathing products that you can find in the market. But not all will be the best choice for your puppy. So to get the best choice, keep everything in consideration and then buy it. 
Utpal Khot
Copyright © Utpal K
1. If you share this post, please give due credit to the author Utpal Khot
2. Please DO NOT PLAGIARIZE. Please DO NOT Cut/Copy/Paste this post
© Utpal K., all rights reserved.
Copyright Notice: No part of this Blog may be reproduced or utilized in any form or by any means, electronic or mechanical including photocopying or by any information storage and retrieval system, without permission in writing from the Blog Author Utpal Khot who holds the copyright.