Upma/Uppittu is a common breakfast dish prepared in South Indian, Maharashtra and Sri Lanka. It is cooked as a thick porridge from dry roasted semolina. Many seasonings and/or vegetables are often added during the cooking, depending on individual preferences. Today Upma is popular in most parts of India and is prepared in various ways. One can find this as a healthy breakfast options in most restaurants across India.
Today we are trying to make this dish healthier by using Quinoa along with the Rava / Semolina. Quinoa is a superfood which supplies dietary fibre and minerals in moderate amounts. Let us look at the Ingredients and then the Recipe.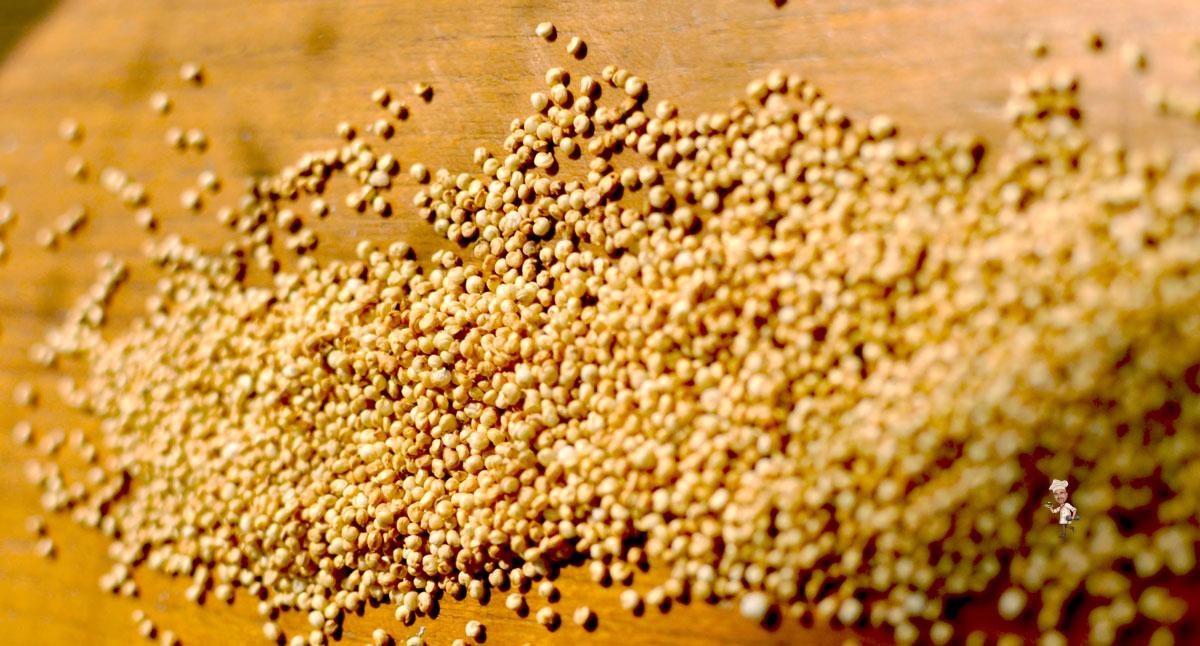 Ingredients:
Rava/Semolina – 2 Cups
Quinoa Whole grain – ½ cup
Chopped Onions – 2-3 Large
Chopped potato – 1 Medium
Mustard Seeds – 1 Tbsp
Curry leaves – 8-10
Coriander leaves – as per need
Salt – as per need
Oil – 2 Tbsp
Green peas – handful (optional)
Dark Green chili slit – 4
Water – 5 cups
Urad Daal for aroma – 2Tsp (Optional)
Quinoa Pops (Chili lime) – 2 Tbsp
Recipe:
Dry roast rava and Quinoa on a low to medium heat until brown and crunchy.
Remove and keep aside.
Add oil to the same pan, add Urad dal, mustard and allow spluttering.
Add onions, curry leaves and green chili.
Once the onions change color, add chopped potato and Green peas.
Once potatoes are cooked, pour water and add salt as needed.
Bring the water to a boil.
Add Rava along with Quinoa and stir continuously so no lumps are formed.
Cover and cook on a low flame for about 2 minutes until the water evaporates.
Remove lid. Add chopped coriander. Stir well.
Allow to rest for a while.
Serve hot. Sprinkle Quinoa pops (Chili Lime flavor) generously on the Rava to make it tastier.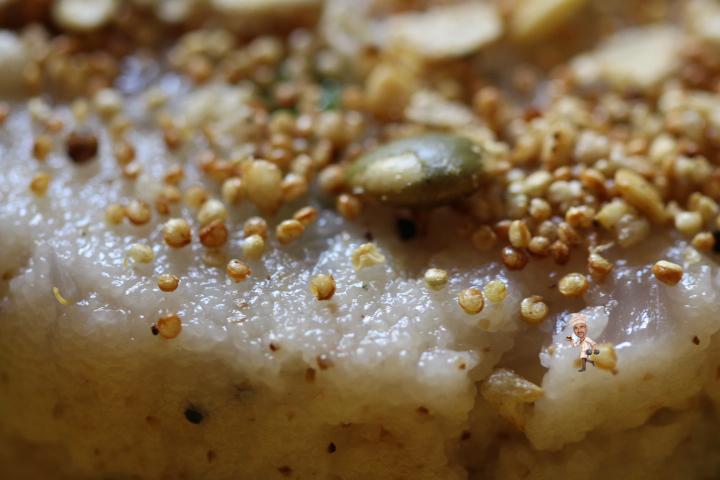 Nutritional Facts:
Quinoa being a super food adds lot of Nutritional value to this healthy meal. Since popped quinoa with the flavors enhance the dish, it is equally liked by kids. As a Food Nutritionist, I recommend this for healthy breakfast eating families.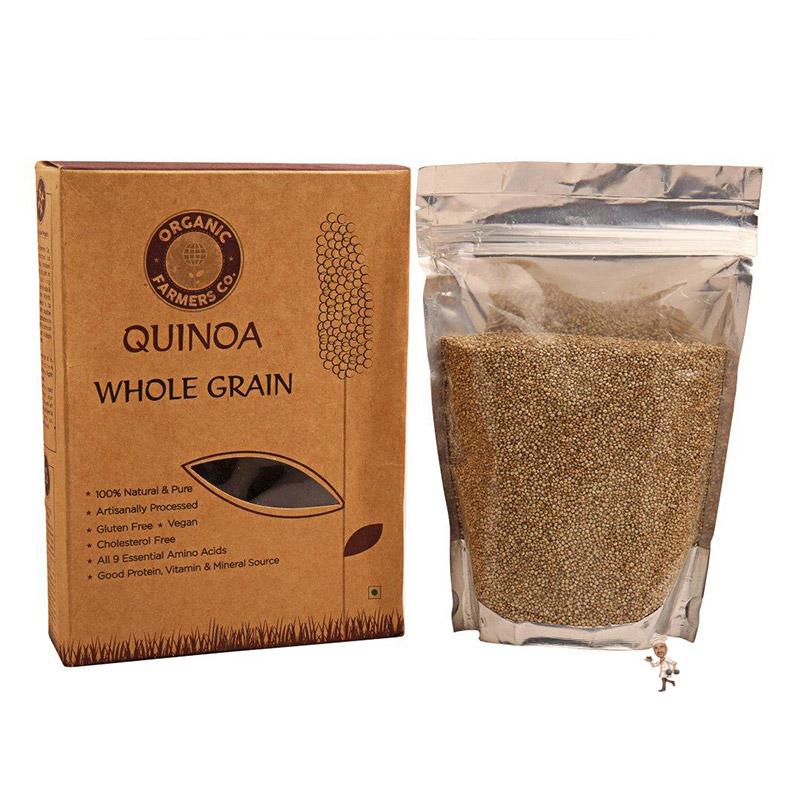 You can avail 10% Discount while buying Organic Farmers products by using Code: "FOODIETWEETER10"
Copyright © Uttpal K
If you share this post, please give due credit to the author Uttpal K
2. Please DO NOT PLAGIARIZE. Please DO NOT Cut/Copy/Paste this post
© Uttpal K., all rights reserved.
Copyright Notice: No part of this Blog can be reproduced or utilized in any form. This means electronic or mechanical including photocopying or by any information storage and retrieval system. Please take permission in writing from the Blog Author Uttpal K who holds the copyright.