If your hair look great, you feel confident and well-put. We know, everyone will agree with us on this. Once you see your hair fall getting way too much, it surely can get you biting your nails. If you are noticing a lot of hair fall and dullness in your hair. You are just at the right place! We have got some great tips for you all that you can add in your hair care routine and make your hair healthier.
Here we go!
Shampoo your hair.
Just like it is important for us to keep our bodies clean, we need to keep our scalp and hair clean as well. But we also don't mean that you shampoo your hair daily. Because some shampoos have harsh chemicals and sulphate in it. Also, shampooing your hair daily can also strip your scalp of its natural oils. Pro tip: Use sulphate-free shampoos, and wash your hair twice or thrice a week. 
Do some oiling.
Now if you are thinking that your scalp is already oily, and you don't need to add more oil to it. You might be wrong. The only reason your scalp gets oily just one day after you have shampooed is that your scalp is dry. Your scalp tries to excrete some oil as a defense mechanism. If you start oiling your hair, you will surely see the difference. And of course, oiling will make your hair healthier than ever!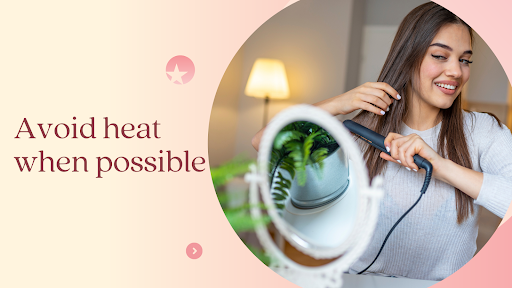 Avoid heat when possible.
Okay, you are running late, and can't go out with wet hair: it is okay to use a blow drier. But if you have time, let your hair air dry. This will allow your hair to avoid heat and retain its natural texture and moisture. Applying heat to damp hair can lead to weak strands, and then hair fall.
Apply conditioner.
If you have unmanageable and dry hair, invest in a good conditioner. Always apply it only at the ends of your hair. Leave it on for about five minutes and then rinse it off. This will leave your hair softer and frizz-free.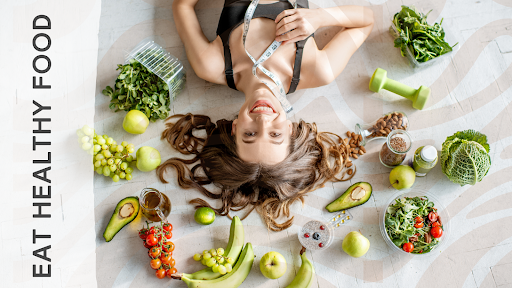 Eat healthy food!
Yes! The food that you consume has a direct impact on your hair as well! So always remember this, good food equals good hair! Try adding protein-rich food items in your diet, and see your hair healthier, shine and grow faster. 
Get regular trims.
Regular trims will help eliminate the rough ends and believe it or not, they help you grow your hair faster! Trust a good hairstylist if you don't want to lose so much length every time you get a trim. Regular trims will help you avoid losing a lot of hair length as well.
At last. Our hair is like a crown that we never take off. So, we must take care of it and polish it with good food and a good hair care routine. Follow these tips and don't forget to share your views with us.
Utpal Khot
Copyright © Utpal K
1. If you share this post, please give due credit to the author Utpal Khot
2. Please DO NOT PLAGIARIZE. Please DO NOT Cut/Copy/Paste this post
© Utpal K., all rights reserved.
Copyright Notice: No part of this Blog may be reproduced or utilized in any form or by any means, electronic or mechanical including photocopying or by any information storage and retrieval system, without permission in writing from the Blog Author Utpal Khot who holds the copyright.