Having a pet or child can sometimes be comparable. But when it comes to women, there are a certain lot of benefits of having a pet. Here, read the following article to know why women prefer having a fur child.
They help awaken the instincts of a mom.
We call our pets a fur child because the family members treat them like children. When single women adopt a pet, caring for them helps awaken their maternal instincts. It is the nature of women that they need to nurture, and when they get a pet, they treat pets none other than their child. This way, it becomes easier for women to understand the responsibilities, compromising, and many things. 
They provide emotional support.
The relation between women and mood swings is well known among all. So it is really hard to find someone who would be by your side all day and night. But once you get a pet, it is evident that they would be there for you all the time. Not just the company, they are best for pets; they are the only creatures that can provide you unconditional love. 
Pets are also social magnets.
Do you find it hard to start a conversation? Your fur child is the best conversation starter, and I bet you didn't even know this. But, it is not just about that, and you can get to know new people when you are out for a walk with your pet too. This way, you will never find yourself short of people around you. 
They cater to a woman's introverted nature.
If you are an introvert, and it is a hassle to talk to someone when you are anxious, your pet has your back. Pets are always there to give an ear to you, and they will never let go of your hand when you need it. 
They promote exercise
Even if you were not the type who likes physical activity like exercising or running, a pet would help include the same in your routine. It is such a great benefit that one gets along with the companionship.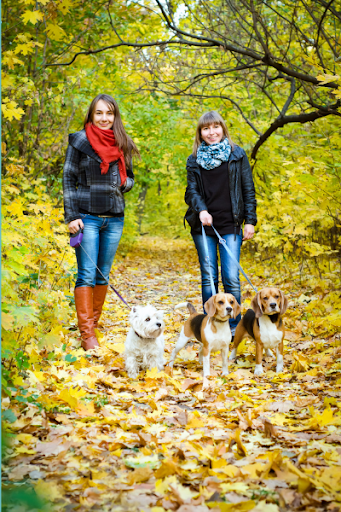 The conclusion
Though it may not be true that your pet can be a substitute for any of your family members, they sure become one of them. They would love you like one and will always give their unconditional care too.
Utpal Khot
Copyright © Utpal K
1. If you share this post, please give due credit to the author Utpal Khot
2. Please DO NOT PLAGIARIZE. Please DO NOT Cut/Copy/Paste this post
© Utpal K., all rights reserved.
Copyright Notice: No part of this Blog may be reproduced or utilized in any form or by any means, electronic or mechanical including photocopying or by any information storage and retrieval system, without permission in writing from the Blog Author Utpal Khot who holds the copyright.