Whoever says maintaining a kitchen doesn't require any special skills knows nothing about the culinary art. This art demands attention to detail, extensive knowledge, and smart work. A proper mix of these three ingredients helps you save time, money and make you a kitchen pro. Let's walk you through some tips that will make you an adept kitchen manager and simplify your life.
Ditch the peeler
Blanch: A process that includes boiling and soaking in ice-cold water. Boil your potatoes for a few minutes, then soak them up for a few minutes to peel them off without any fuss.
Try scraping: Ginger skin is thin and easily removable. Take the help of a teaspoon to remove the skin.
Microwave
Microwave citrus fruits for a minute to easily peel off their skin.
Cut, twist, and pop
Fruits with a pit like avocado, plum, peach, etc., are tough to cut. If you want to slice them up properly, divide them into separate parts with the help of a knife, twist those parts in the opposite directions, and there you go!
No tears while chopping onions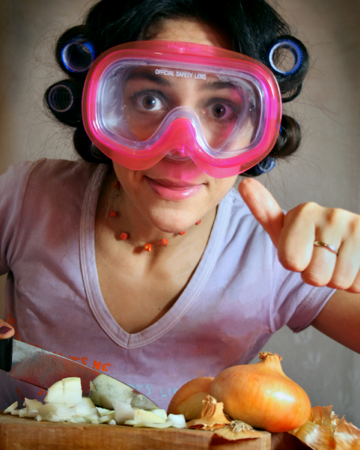 The much-awaited tip of the era is here! If you are planning to cut onions a few hours from now, refrigerate them.
You can also hold a bread-slice in between your eyes and onions while chopping.
Quick soften butter
The butter needs too much time to get soft. Waiting for that long isn't feasible while you are in a rush. Take out a grater and grate the butter to speed up the softening process.
A frother's replacement
If you are craving restaurant-like creamy, frothy milk, we have you covered. Don't bother if you have an espresso machine or not. You can make it on your own. All you need is a jar with a lid. Fill the jar halfway and shake it till the whole jar gets covered with foam. Remove the lid and microwave for 30 seconds.
Save the surplus
Most often, we buy extra herbs that we may not be able to consume immediately. We can save these herbs for later use by freezing them in water or oil.
You can also extend the shelf life of nuts by freezing shelled nuts.
Make your old wooden spoon look new again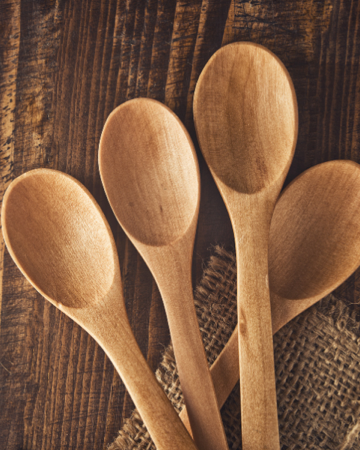 After a few uses, wooden spoons lose their newness. You can boil the spoon in water and keep them in sunlight to restore their look.
Utpal Khot
Copyright © Utpal K
1. If you share this post, please give due credit to the author Utpal Khot
2. Please DO NOT PLAGIARIZE. Please DO NOT Cut/Copy/Paste this post
© Utpal K., all rights reserved.
Copyright Notice: No part of this Blog may be reproduced or utilized in any form or by any means, electronic or mechanical including photocopying or by any information storage and retrieval system, without permission in writing from the Blog Author Utpal Khot who holds the copyright.