There are so many things that have become the flavor of our lives in India. Japanese food, especially sushi, is one of them. Is it merely an urban trend, or is it about to become global with the flavors that can easily attract all ages? Several years ago, no one anticipated that sushi would become one of the most loved dishes in India. It was a bold and new dish that many restaurants served due to its high demand. But did it work? It sure did. But why?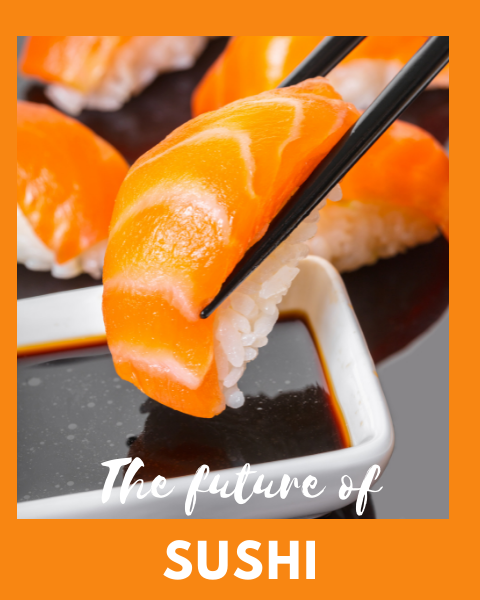 Reasons why people love sushi?
So fancy
Who doesn't love leisure? And if one can experience luxury with the help of food? What can be better than that? Sushi doesn't just stand out as the perfect rolls of food, but it is so colorful and looks so beautiful. So it is all about a great platter coming in front of you, so beautiful that you don't even want to mess it up. But, seriously? Who can ignore sushi?
Full of variety
There is so much range when it comes to sushi that if you don't like one, you can just try another. Every sushi has a different taste, so if you are a person of different tastes, you can find your calling here pretty easily. And once you open up the menu, the variety would just go on, and we all know that Indians love variety in their food. It can be healthy and unhealthy at the same time. Here, let us give some examples about the variety,
It doesn't have to be fish, either. If you want, you can even request a chicken, and Woah! Chicken sushi!
Sushi can be all flavors, and it can be sweet, salty, and yes spicy too.
You can get your sushi deep-fried, or you can eat it the way it is.
When it comes to flavors, you can have it made in any flavor. And trust us, you will notice some weird yet interesting flavors too.
It helps you learn to eat with chopsticks.
It is certainly not easy to eat with chopsticks, and people who want to learn it can start their journey with sushi. Although it is possible to eat sushi with your hands, what fun is it to eat Japanese food without chopsticks? Right? So, you can not only savor the taste, but you can also learn something from it.
Healthy and keeps you dainty
People always complain about how much they have eaten, and they just feel bloated afterward. But after eating sushi, there would be nothing that would make you feel uncomfortably full at all. It is filled with different types of food, yet it will not make you feel like you have been overeating because it is incredibly light.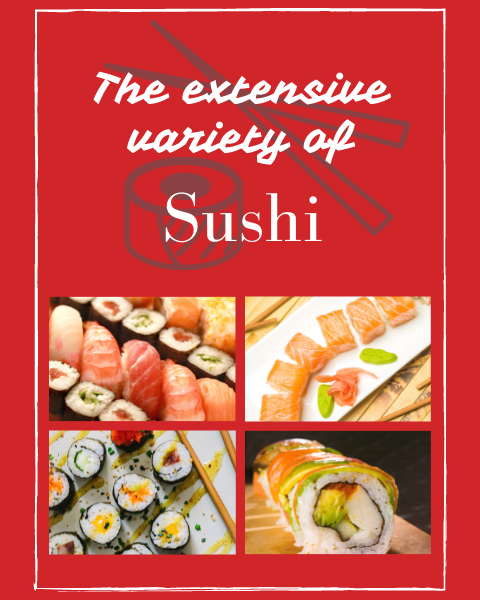 So many combinations
It is not like you just have to eat sushi only; you can totally eat it with any other cuisine. If you search on the internet, you would be surprised to see the different combinations. And seriously, you can never get bored of it too. 
Conclusion
It is always great to try something new, and with sushi, that experience always turns out to be great. Indians are known for their bold tastes, and when it comes to sushi, it is different, yet it rides you through a healthy dilemma.
Sushi And More with Kikkoman India will be popping up at Sula Vineyards, Nashik! 🍣 🍷
They extend a warm welcome to all my readers to wine & dine at this beautiful destination from 1st Oct to 3rd Oct. It's a weekend where the finest wine will meet the most delicious sushi with the naturally brewed soy sauce by KikkomanIndia adding its magic too
Utpal Khot
Copyright © Utpal K
1. If you share this post, please give due credit to the author Utpal Khot
2. Please DO NOT PLAGIARIZE. Please DO NOT Cut/Copy/Paste this post
© Utpal K., all rights reserved.
Copyright Notice: No part of this Blog may be reproduced or utilized in any form or by any means, electronic or mechanical including photocopying or by any information storage and retrieval system, without permission in writing from the Blog Author Utpal Khot who holds the copyright.