Everyone wants to keep following the Latest trends and look chic and on point every day. But is it even possible? Of course, it is possible! But before we get into that, we need to talk about you. Whatever you feel comfortable in, is your aesthetic, and that will always be trendy. Never forget to be you, while trying to follow the latest trends. Now that we have got that straightened out. Let's get on with the tips we curated for you!
Subscribe to fashion influencers
It is the era of social media that we are living in at the present time. You can find a lot of fashion creators or creators that you connect with when it comes to fashion. Social media is a wide concept, and you can surely find some inspiration there. Social media is also like a magazine with all your favorite categories. So go on, find a creator that you like and get some inspiration from them.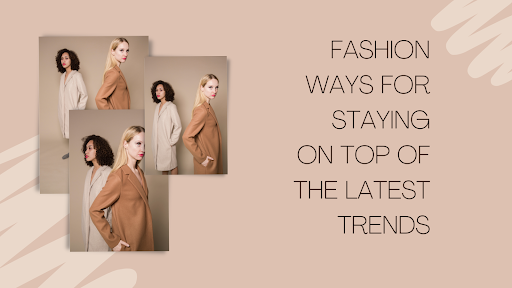 Pay attention to celebrities at important events
When it comes to designers, they like to showcase their new designs and concepts with the help of top celebrities. Take a look at their styles and the colors they are wearing, and you are good to go. This is the easiest and most fun way to even try and see what you like and what is not up to your liking. There are even some social media pages that cover these things. You can see their stories, and they would discuss the best and worst dressed according to the theme. This really can get you ahead of the curve and stay on top of the Latest trends.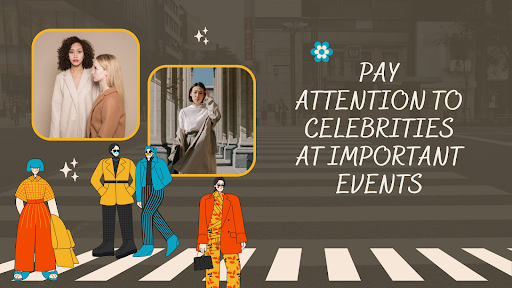 Streets are your own fashion runway
No matter the latest trends, you would be able to see different people with different styles when you go out. And many times, you would see people wearing clothes that you would love. This is such a great experience. And don't forget to compliment that person as well. Because, well, you know, it takes a lot of effort to put together a good look. So, get some inspiration from people around you, and it will be very helpful.
Read fashion blogs
If you don't really have a lot of time to take notes of what celebrities are wearing. Just get the gist of it and all the context on top fashion pages or in those fashion magazines. They are curated by experts, and they don't leave any details out. So, invest some time in that, and there will be no way you wouldn't know what is trending.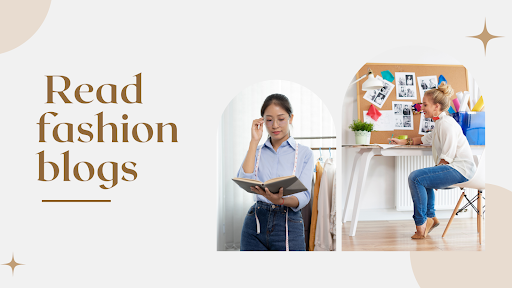 Conclusion
Being stylish and trendy is such a fun thing to do. And the most fun is getting the most out of your clothes and wearing them in different ways, so before we go, here is another pro tip: invest in basics, classic and good quality clothes that will never go out of style and look pretty chic with just some accessories.
Utpal Khot
Copyright © Utpal K
1. If you share this post, please give due credit to the author Utpal Khot
2. Please DO NOT PLAGIARIZE. Please DO NOT Cut/Copy/Paste this post
© Utpal K., all rights reserved.
Copyright Notice: No part of this Blog may be reproduced or utilized in any form or by any means, electronic or mechanical including photocopying or by any information storage and retrieval system, without permission in writing from the Blog Author Utpal Khot who holds the copyright.