What is Single Origin Coffee & what does it have to do with Deccan Coffee?
Single-origin coffee is coffee grown within a single known geographical area. It could be a single farm or specific coffee beans from a single country. The name of the coffee is usually the place it was grown unless somebody wants to promote their name or family name. Single-origins are viewed by some as a way to get a specific taste, and some independent coffee shops have found that this gives them a way to add value over large chains. What do you prefer in the morning? A glass of tea, milk or Coffee? If your answer is coffee, then I would love you to share your views with me. If your answer is Tea or milk or anything else, you should read my experience about this Single Origin coffee from Deccan coffee.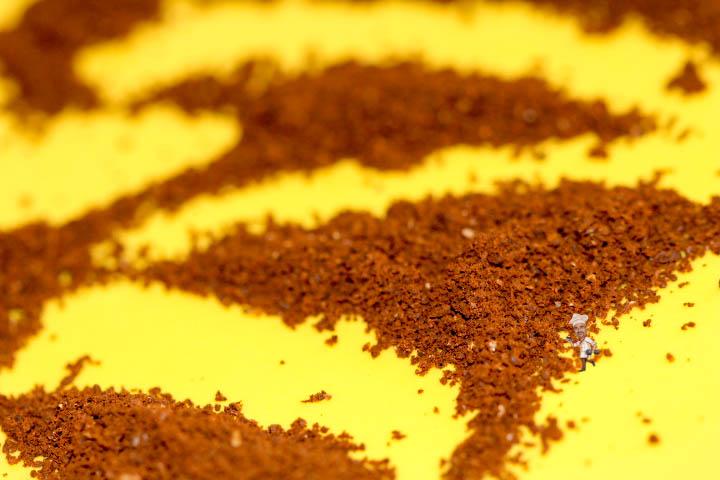 Deccan Coffee is an online coffee store that delivers fresh Single Origin coffee across India. When asked the founders what Deccan Coffee's mission is, this is what Shobit – One of the partners had to say.
"Deccan Coffee's mission currently is simple. Great tasting specialty coffee freshly roasted for you and delivered to you in no time. We source single origin coffees via direct trade from independent small farms and conduct small batch roasts and ship it to our coffee loving consumers. Our single origin coffees have been handpicked post sampling, roasting and cupping coffee from over 250 coffee farms in India. We source through direct trade with the farmers which exterminate third party purchase and conduct Fair Trade  & Direct Trade purchases. Fair Trade empowers the farmers "right of price" for his crop. Also, we know what a difference fresh makes. Hence, we deliver all coffee as fresh as possible to our customers"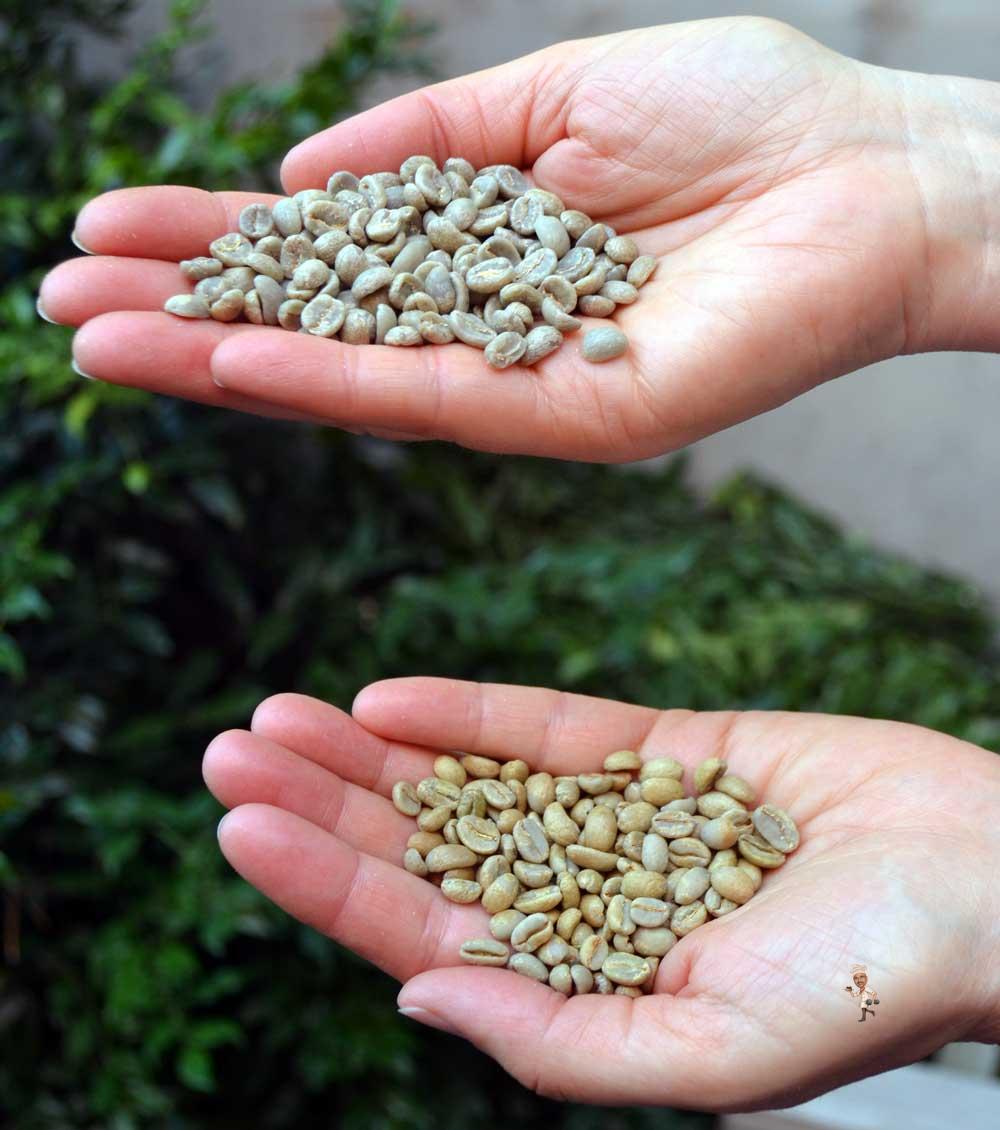 History
I have a special liking for Black coffee and if the same is Single Origin, the experience is heavenly. I tried this Moganad Rain Forest certified Full City Roast which is certified as Rain Forest grown & UTZ alliance coffee from Moganad estate, Shevaroy Hills. The estate is in the midst of an actual rainforest. It is Bio organic farmed. They can give roasted whole beans, Roasted coarse grind, roasted medium grind or the roasted fine grind depending on what we want. I preferred the fine grind because of two reasons. The fine grind is not actually dissolving powder but very fine granules formed after crushing the roasted beans. Also the roaster Vicky has an ample experience of over 6 years in doing this. So there is no point trying to fool ourselves by trying to show that we know more than him… we definitely do not. J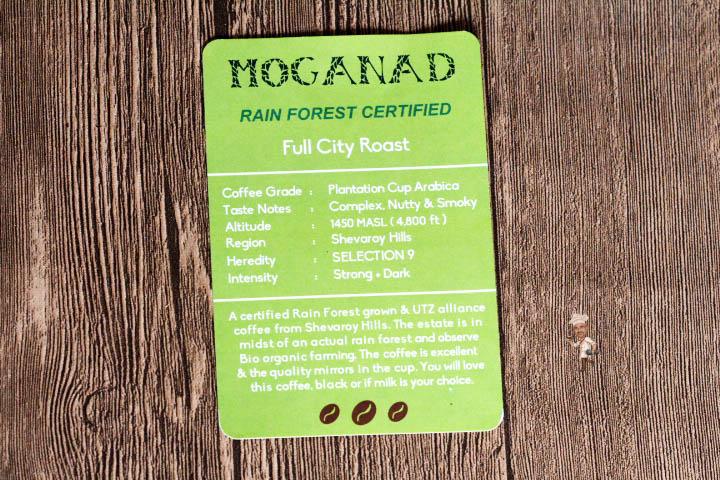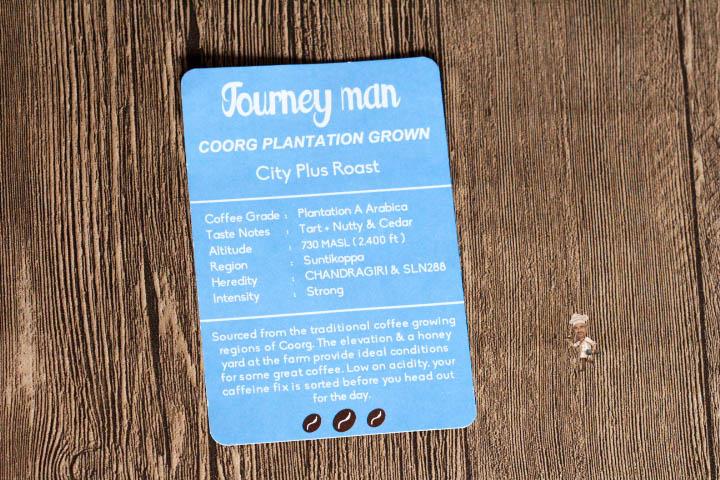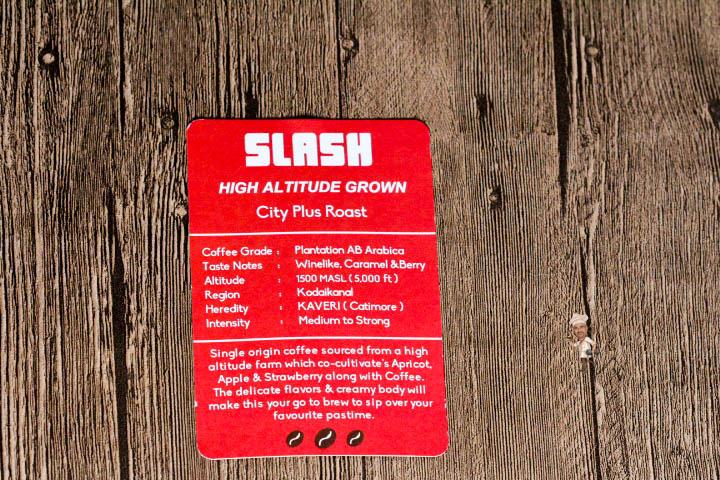 Ordering and Shipping
So my Single Origin coffee from Deccan Coffee arrived in a recyclable Matt white packs of 250 gms. The packing is attractive and tamper proof. The materials and stickers printed were made using recycled paper. Deccan coffee ships to all 19,200 pin codes across India and also caters to International orders. The roasting happens on the next day of ordering. The freshly roasted coffee reaches the farthest part of the world under 96 hours after ordering. It has a shelf life of 90 days. If you are an ardent coffee lover like me, then the next order would go in 23 days flat (A cup of good coffee takes up approx 10.6 gms of coffee) or A 250ml cup of coffee uses 18 to 20 grams of ground coffee.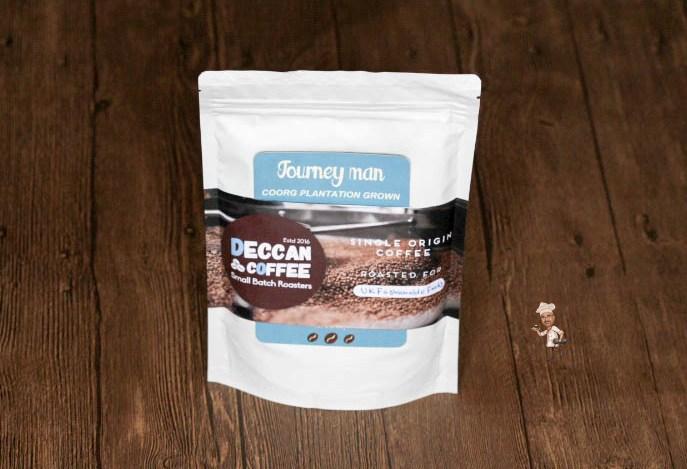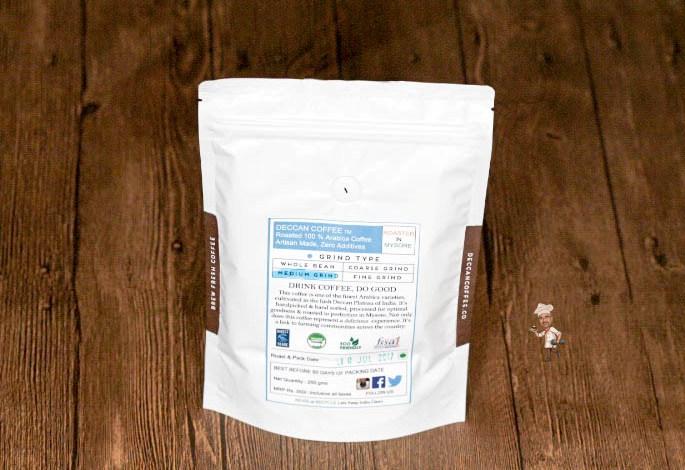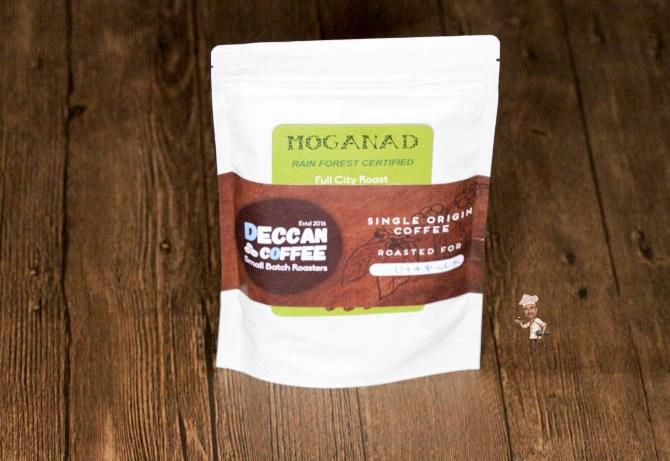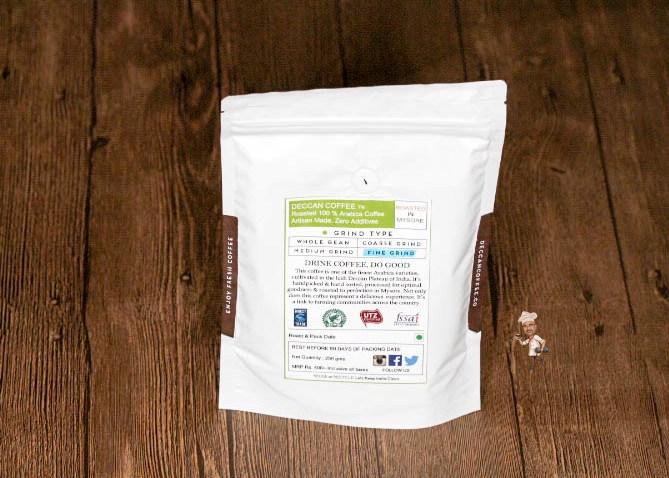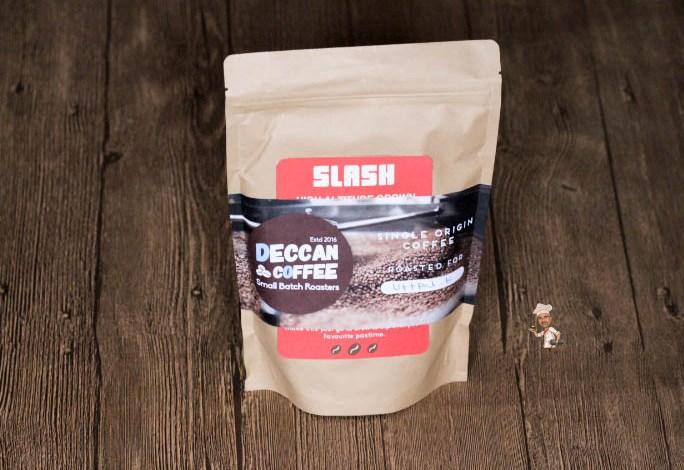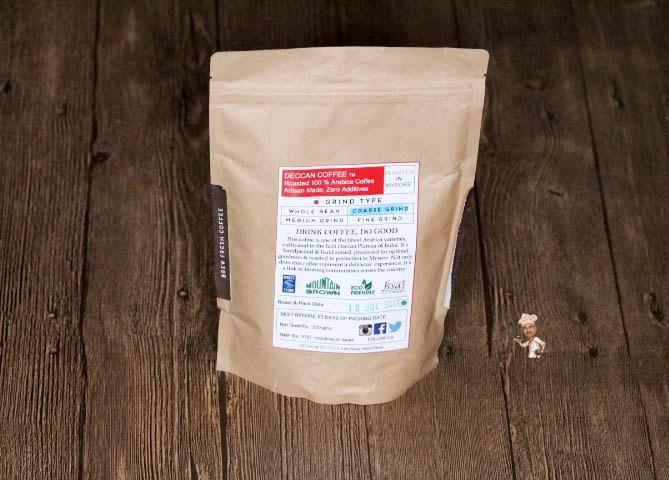 Aroma
As soon as you open the packing of your Single origin Coffee, the aroma spreads in the entire room. It's a complex mix of Nutty and Smoky aroma, more like a mixture of roasted walnuts and pipe tobacco. The aroma lingers all over for a while, in the room before becoming mild and settling down. Inhale the aroma a few times to get accustomed and addicted to it. Once you develop a liking for the aroma, you will be tempted to make a cup of hot coffee for yourself.
Making Instant coffee (Not Deccan Coffee)
The basic way of making any instant coffee is:
Place the coffee in a Mug. Add sugar if needed. Add boiling water to the mug. Stir until it is dissolved. Add some creamer or milk as needed.
If you are looking at brewing a neat cup of Coffee and relish it overseeing the rains, do it the way I tell you. First put your mobile phone/s on silent mode. Put on some light music of your choice. Heat some water just below boiling point at 80 C. While the water is getting ready, open your Deccan coffee pack. Breathe in the aroma and notice the smile appearing on your face. Inhale deep, a few times and then remove a good 4-5 teaspoons (10-11 gms) of coffee powder in a Mug. Add some Sugar if you need. My advice is do not use sugar (We need the hard taste of coffee, why include an additive like Sugar?) Add the hot water and stir gently on the rhythm of the soft music playing in the background. Add very little or no milk once filtering out the ground coffee (Remember, we need to relish the coffee, nothing else).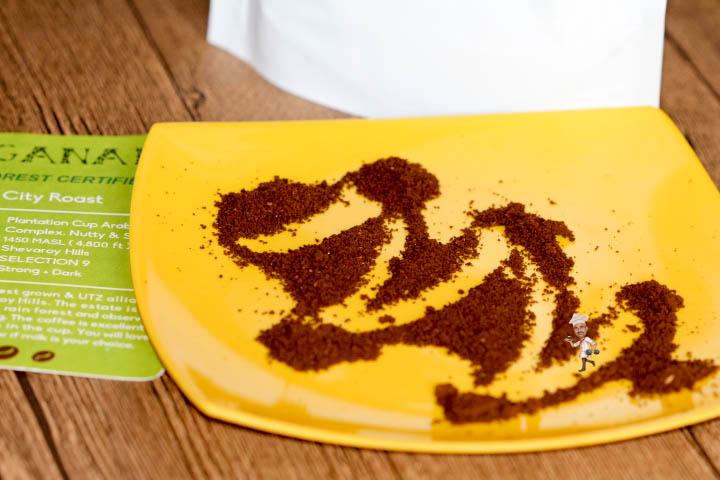 Then:
Pull a chair gently in the balcony, near the window from where you can see the rains. Now sit back and inhale the freshly made Single Origin Coffee. Take a small sip and slowly let it flow down from over your tongue in your throat. Allow the bitter taste of the coffee to linger over your taste buds for a while. Soon you will fall in love with the strong coffee against the mild music which will work in perfect contrast, to enhance your mood and energy to a new level. Come, fall in love with the Deccan coffee my way and let me know how you felt about it. Do write back in comments and share your experience.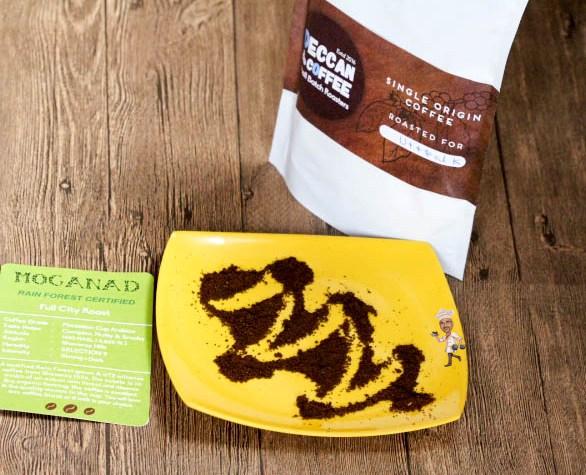 Also, learn to brew with a South Indian Percolator
https://deccancoffee.co/blogs/coffee-vault/brewing-with-the-indian-percolator

Uttpal k
Copyright © Uttpal K
If you share this post, please give due credit to the author Uttpal K
2. Please DO NOT PLAGIARIZE. Please DO NOT Cut/Copy/Paste this post
© Uttpal K., all rights reserved.
Copyright Notice: No part of this Blog will be reproduced or utilized in any form. This means electronic or mechanical including photocopying or by any information storage and retrieval system. Please take permission in writing from the Blog Author Uttpal K who holds the copyright.