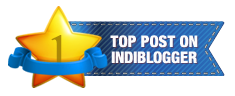 The Event was hosted by INKC and ShoNit Pet Paradise at Vashi on 30th November 2014 and attended by over 200 Dogs from all over.
The show started at 10 am and went on till 8.30pm. Here goes a Photoblog Post to this event.
The trophies on display
The stage being set for the competition
The Registration counter
The Kennels
Some of the cute breeds..
The competition..
The Winners..
Kids enjoying too with Fancy dress for their pets.
Even my pet won the best in Open category and 3rd best in his class with his double curl Tail…some moments..
Overall an enjoyable experience for Pet lovers…