We all love to have the Chana Chaat in any season and spiced up with green chilies and mint during the winters. The Kala Chana or the Brown chickpeas as they are known have high nutritious values and are a good supplement for people who are into fitness and workouts. Since we strive to be healthy and eat healthy, I have converted this simple Chana Chaat into a healthy recipe. Let's take a look.
Ingredients:
Black Chickpeas (Kala Chana) – 100 gms
Potato (Medium size) – 1 nos
Onion (small size) – 1 nos
Olive Oil – 2 Tbsp
Salt – as needed
Red chili powder/Green chili – 1tsp
RiteBite max Protein Chips – 5-10
Soak the Black chickpeas overnight. Before you start making the dish, boil the chickpeas and the potato. In a pan, heat some Olive oil. Add the finely chopped onion and sauté till it goes pink. Add some salt, so that the onions change color fast. Add chopped boiled potato and black chickpeas and sauté for a minute. Add the red chili powder/chili flakes/chopped Green Chili and mix well. Add a pinch of Garam masala if you want it spicy. Add 2 Tbsp water, stir well and cook for a few minutes till the water dries up. Serve on a plate and instead of the regular Puri which we use to eat the Chaat, use the RiteBite Minty Chaat chips, which have 3 times more protein than the Corn chips (nachos) and 2 times less fat than the Fried Namkeen.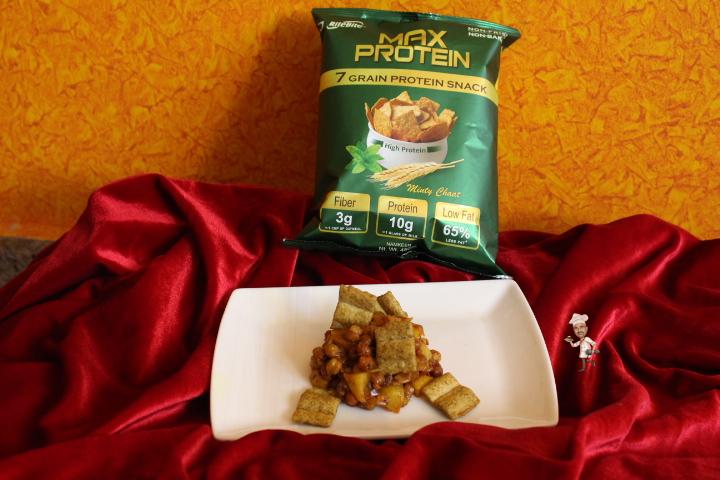 You can also crush some RiteBite Minty Chaat chips and mix in the Chana Chaat for that extra crunch and the minty feel. Eat healthy, Stay healthy.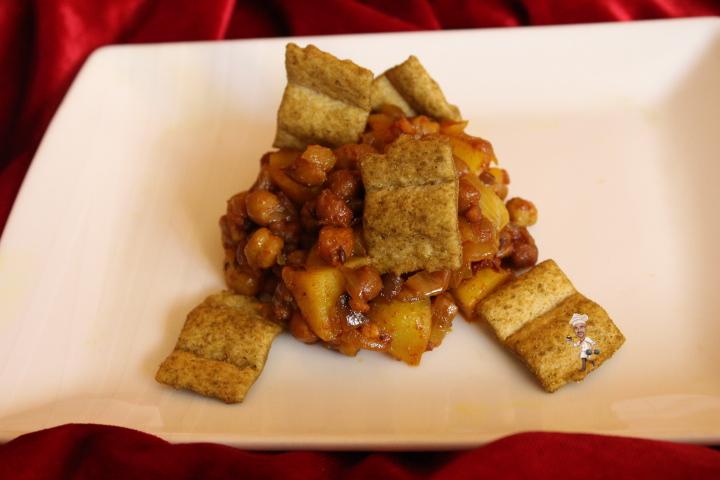 The Nutritional facts about the ingredients used are given below for your reference.