A Major issue which is faced by parents is to keep their toddlers busy throughout the day. Children have become hyperactive and smart and need some activity throughout the day. It actually helps sharpen the mind of the child and makes him/her more active and agile from that young age.
Flintobox, that curates subscription activity boxes for children, recently launched 'Colour Carnival' – an activity kit exclusively for toddlers. Colour Carnival box has been curated to introduce children between 2 and 3 years to the concept of colours and patterns in a unique and interactive manner. The discovery box, loaded with 6 play activities – including a storybook, is designed to keep toddlers busy and mentally active all through the summer holidays.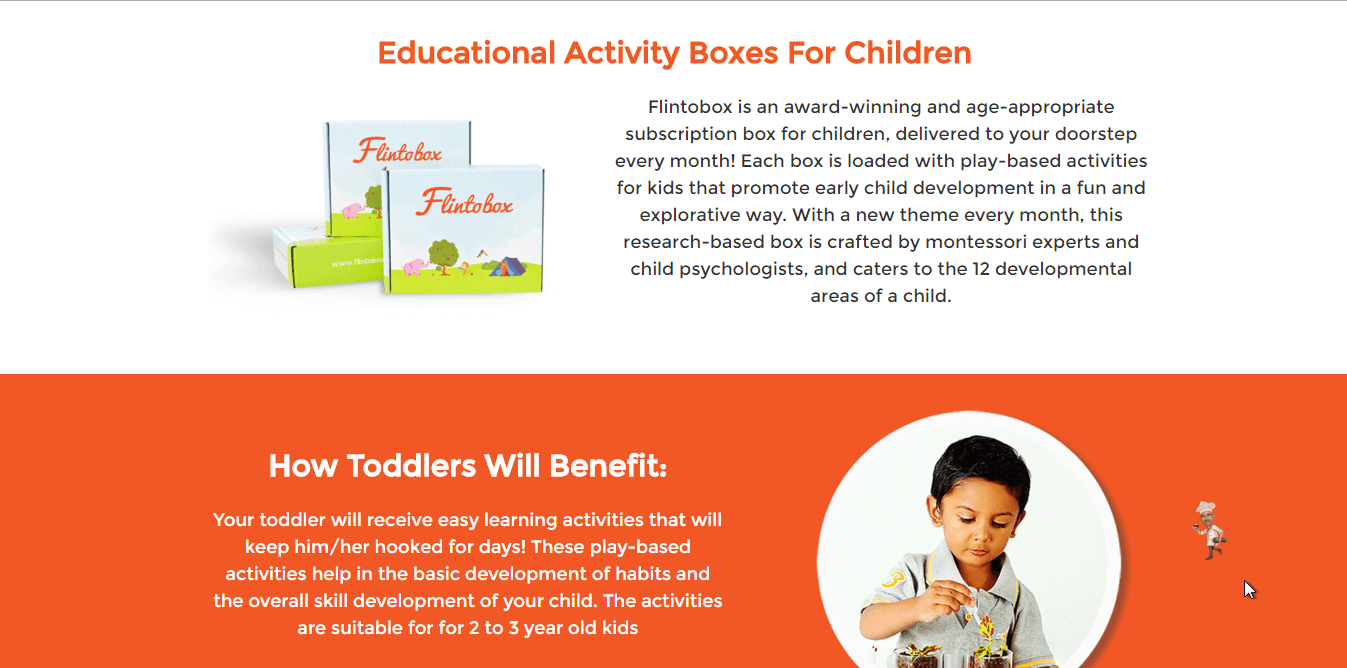 With Colour Carnival, kids receive creative hands-on engagement with activities that help in overall skill and habit development while simultaneously getting introduced to different shapes and colours. From geometric patterns and colourful shapes, the box contains intriguing puzzles and riveting games along with experiential fine-motor activities. The activities are designed to cover 12 developmental areas including coordination, cognitive and gross motor, creativity, exploration, language, and social skills through fun means. This way, the child is wholly involved and ends up staying away from TV or excessive screen time! In addition, the activities also serve as a great way to spend quality time indoors with the family. Perfect for the Summer!
Flintobox has released 2 new themes for the month of April for the age groups 3 to 4 (Jr. Colour Scientist) and 4 to 8 (Wildlife Safari). Limited number of boxes are produced every month, so if you are planning to get one for your child, you know what to do next!
About Flintobox
Flintobox creates subscription activity kits for children between 2 and 8 years. 90% of brain development happens by the age of six. Early experiences and positive interactions during the age of 2-8 years determines the overall development of children for years to come. Based on this premise of Early Child Development, Flintobox helps in making these years count with fun learning play tools! The boxes are packed with creative play activities to teach kids concepts over a period of time. Flintobox feeds a child's curious mind and fosters independent growth through explorative puzzles and games. The products are designed by game designers, montessori and pedagogy experts and child psychologists. Crafted with kid-friendly materials, the box is shipped all across India with COD available in certain areas. There are some fab contests too from time to time which motivate all. I am sure it will be helpful for all the parents with children in this age group. 🙂