Summer is just around the corner!! The easiest method to beat the heat this summer is to improve one's nutrition. It is time to stop eating fatty foods and gravies and start eating light meals and vegetables in season. You'll be astonished at how simple it is to stay energized throughout the season with good dietary choices. Who said bland summertime meals had to be the norm? To excite your taste senses like never before, there are various ways to spruce up lauki, cucumber, squash, melons, and fruits like mangoes, pineapples, litchis, and jamuns. Staying hydrated is crucial to keep in mind during the heat. You may prepare these Summer recipes at home to beat the summer heat.
Mango Smoothie
Mango smoothie is not only tasty but also makes the ideal summer beverage. This recipe is simple and quick. A mango smoothie makes a very cooling dessert when served in a bowl. I made it vegan-friendly by using coconut milk in place of milk or yoghurt.
Falooda
The easiest way to define falooda is as a dessert beverage made of vermicelli. Layered Falooda with milk, fragrant basil, and vanilla ice cream make a delightful combo. I enjoy combining this with mango. You can have this snack at any time! Falooda is well-liked by Mumbai Street vendors. This chilled beverage dessert is ideal for cooling yourself in the summer heat.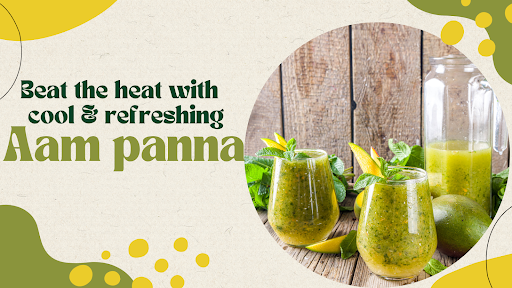 Aam Panna
Aam Panna, also known as Aam Ka Panna, Aam Jhora, or Kairi Panha, is the ideal drink to rehydrate and refresh during the stiflingly hot Indian summers. This summer cooler is a sweet-tart discovery made from unripe green mangoes and various Indian spices that will leave you wanting more.
Beetroot Chickpea Salad
This is a perfect option if you want something spicy but light for breakfast. Boil Beetroot and chickpeas before adding mustard seeds, curry leaves, black gramme, and asafoetida to a pan with oil. Combine the spice with the boiling chickpeas, thin beetroot threads, and a squeeze of lime. Add some fresh coriander leaves as a garnish.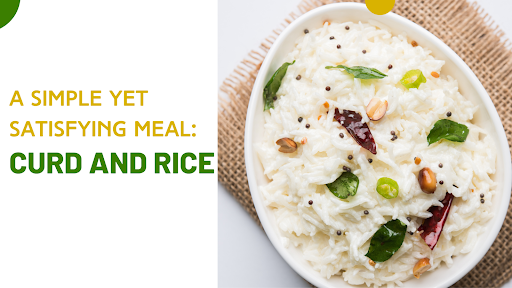 South Indian Curd Rice
On a scorching summer day, are you late for work? Prepare some curd rice and bring it to work in a hot case. It would help if you seasoned your rice and hanging curd mixture with curry leaves, mustard seeds, and green chillies. Yep, it is that easy!
Wide-up
Even yet, it's agonizing enough to imagine going to the kitchen and facing the stove. Yet, your passion for eating should also encourage you to make that decision. So, make these great summer recipes, and enjoy yourself!
Utpal Khot
Copyright © Utpal K
1. If you share this post, please give due credit to the author Utpal Khot
2. Please DO NOT PLAGIARIZE. Please DO NOT Cut/Copy/Paste this post.
© Utpal K., all rights reserved.
Copyright Notice: No part of this Blog may be reproduced or utilized in any form or by any means, electronic or mechanical including photocopying or by any information storage and retrieval system, without permission in writing from the Blog Author Utpal Khot who holds the copyright.