Baby Fenugreek:
Methi or Fenugreek and Baby Fenugreek are known to have many benefits. For lustrous hair, apply fenugreek paste on your scalp and keep it for 30-45 minutes. Rinse it off with cold water. See the magical difference in 2 weeks. This herb is highly effective in reducing skin blemishes. For stubborn spots on your face, consider using something natural like fenugreek leaves. Mix spoonful of fenugreek seed powder with a few drops of water; blend it continuously till it's smooth in texture. Apply this paste on your face and leave it for 15-20 minutes. Wipe it off with a wet cotton ball. See the change it brings to your skin. Consuming methi helps fight diabetes, cholesterol, other heart issues and bowel problems.
We all have eaten Methi (Fenugreek leaves) at some point in time. Did you all know that a smaller version ( baby Fenugreek / Methi) also exists? How many of you have tastes this? I am sure many would still wonder what I am talking about. Well, here is a glimpse of this small Methi. See if you can relate with this and recollect if you have tasted this.  For those who have not, this is available during winters and rainy seasons and comes in small bundles. Here is a pic to depict the same.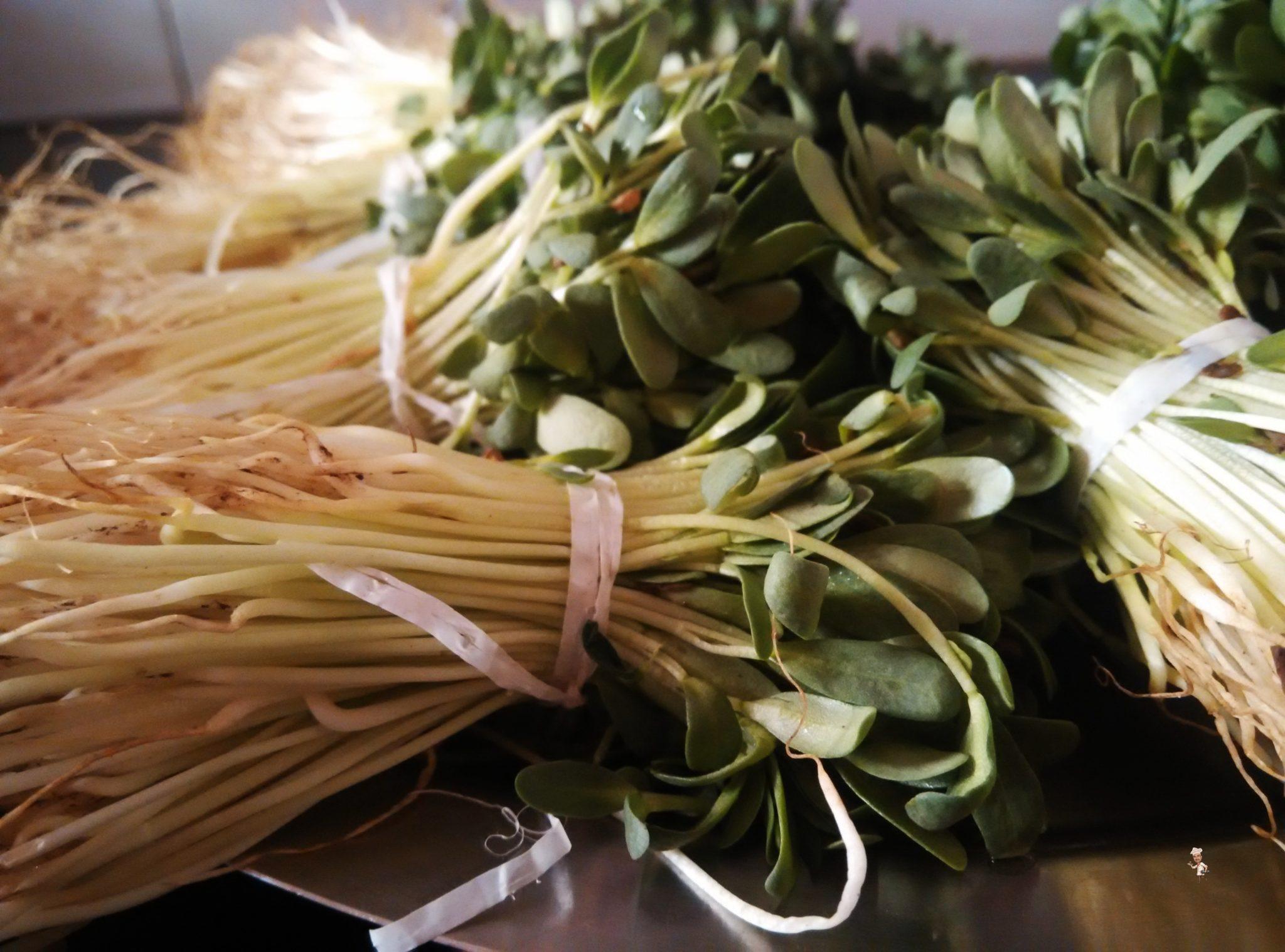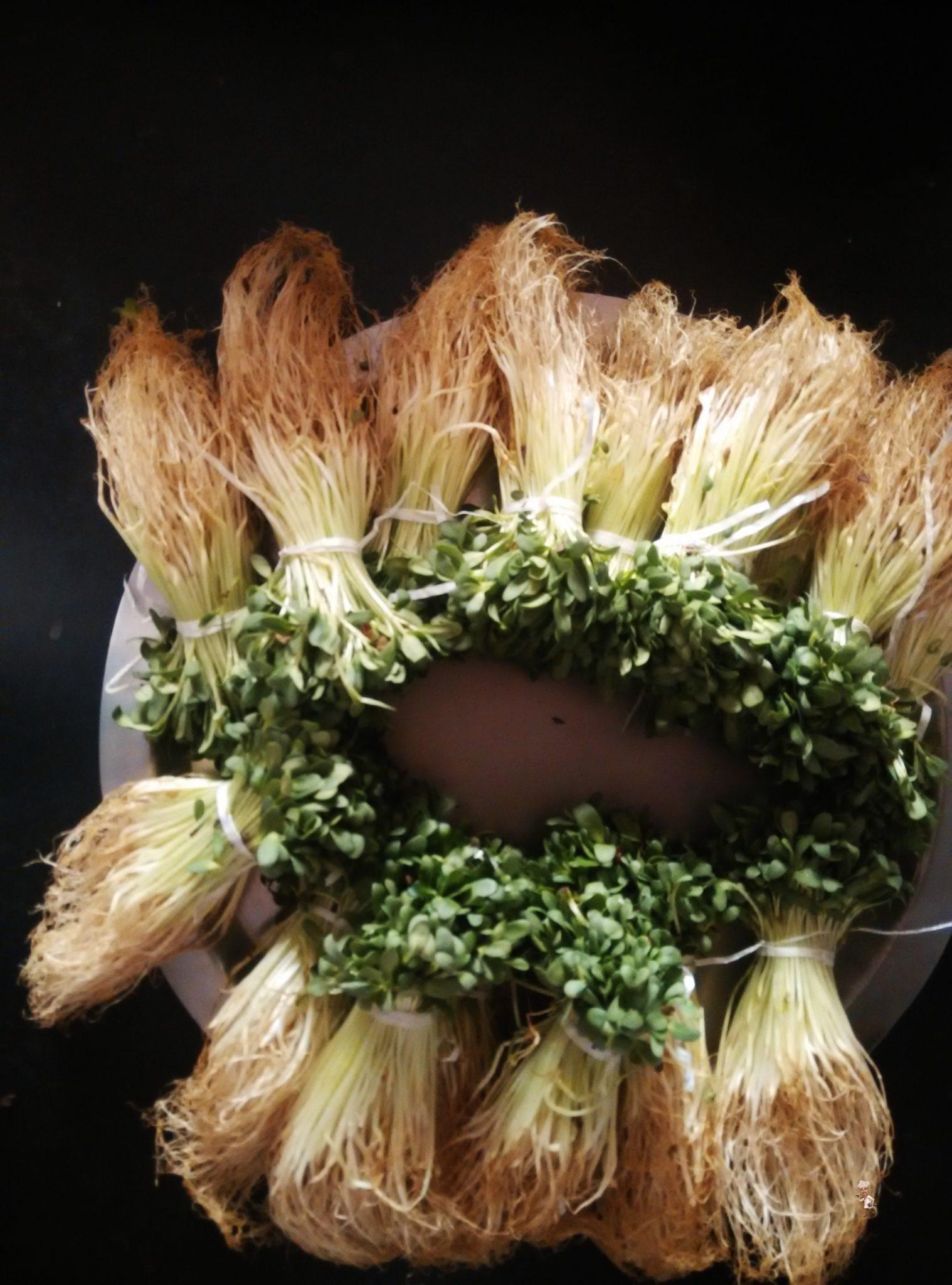 Today I will show you a simple recipe to make the Baby Methi Sabzi. Here goes:
Ingredients:
Baby fenugreek: 10 Bundles (4 Cups approx)
Potato (Medium size) – 2 nos
Onion (Medium size) – 4 nos
Olive Oil – 2 Tbsp
Garlic pods, sliced – 10-12
Green Chili – 4-5
Turmeric powder – 1 Tsp
Salt – as needed
Grated fresh coconut -1 small cup
Recipe:
Chop off all the roots of the full small Fenugreek bunches. Cut the small bunches in fairly chopped portions. Fine chop Onions and Garlic. Chop Potatoes as desired, though small slices preferred. Cut chilis in two and slit open. Keep aside.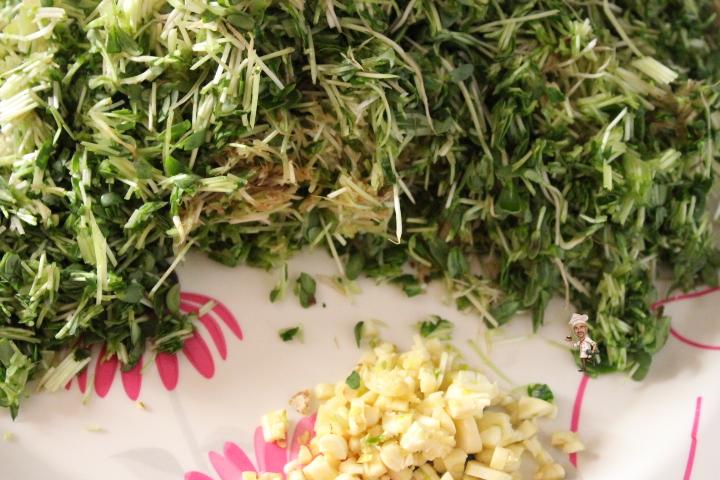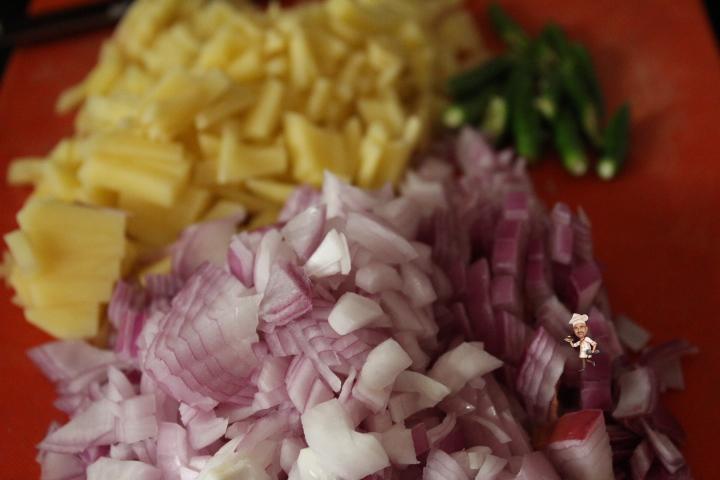 Heat Oil in a Pan. Put the chopped garlic and chillies and sauté. Add Onions and sauté till they leave the smell and turn pink. Sprinkle the Turmeric powder and stir well. Add the salt so that the potatoes can absorb it. Now add the potatoes and allow to cook on low flame for a few minutes. If the potatoes are finely chopped in small slices/pieces, they will cook fast without adding a single drop of water.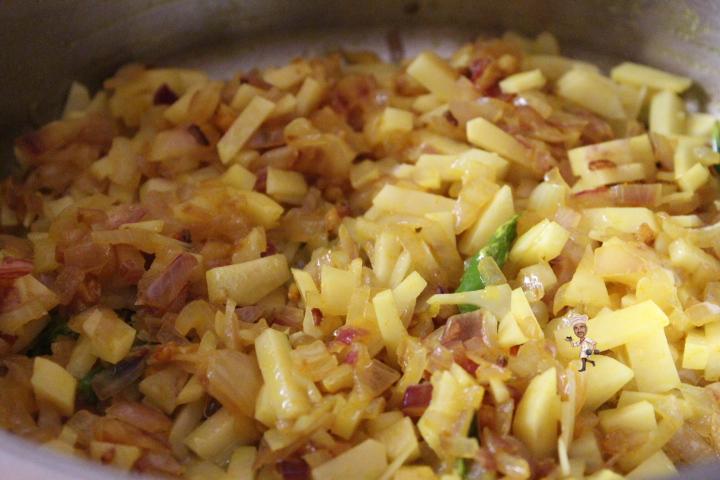 Finally, Add the chopped Methi and Mix well. Cover and cook till done.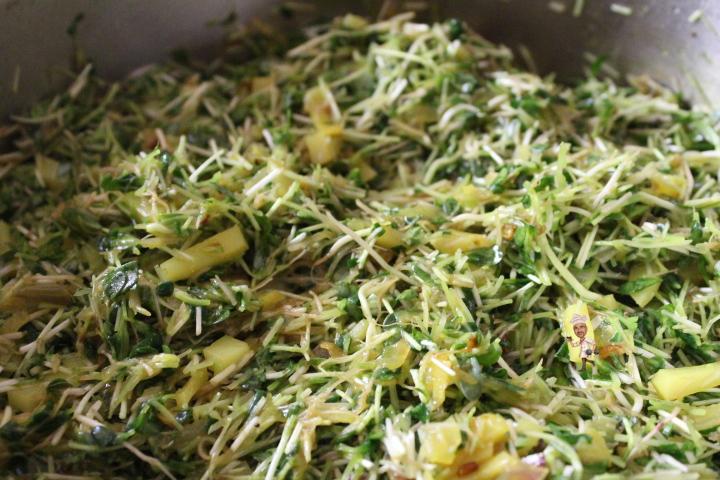 Open the lid and add 80-905 grated coconut and cover the lid again. Let it rest for a few minutes. Serve hot with the remaining coconut put on top as a garnish. Enjoy the simple yet delicious recipe.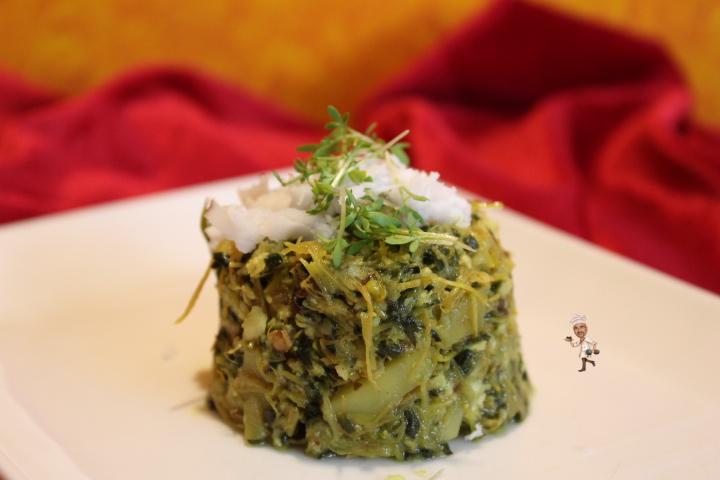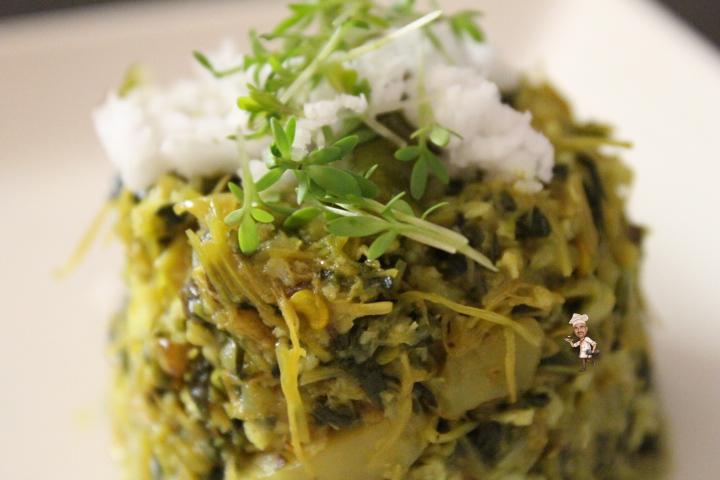 The Nutritional facts about the ingredients used are given below for your reference.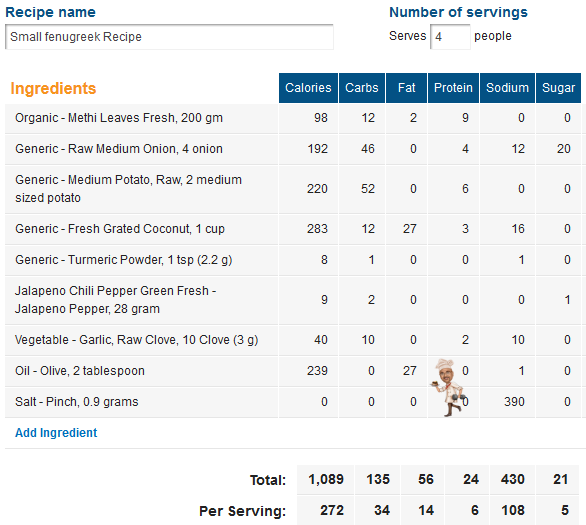 Uttpal K
Copyright © Uttpal K
If you share this post, please give due credit to the author Uttpal K
2. Please DO NOT PLAGIARIZE. Please DO NOT Cut/Copy/Paste this post
© Uttpal K., all rights reserved.
Copyright Notice: No part of this Blog may be reproduced or utilized in any form or by any means, electronic or mechanical including photocopying or by any information storage and retrieval system, without permission in writing from the Blog Author Uttpal K who holds the copyright.