A Sweet Affair.
It was last year that I had forgotten my Wedding anniversary completely as I was away due to work assignment. It struck to me at midnight when I got calls wishing me that it was our anniversary.  I woke up the next morning wondering how and what I could do in order to  compensate for the forgetful nature I had shown. A friend suggested that I order a cake online and I dutifully did so in order to save face in front of my wife. I presumed it would reach the next day and I could wish her at least a belated anniversary. How I wished it to be a Sweet Affair.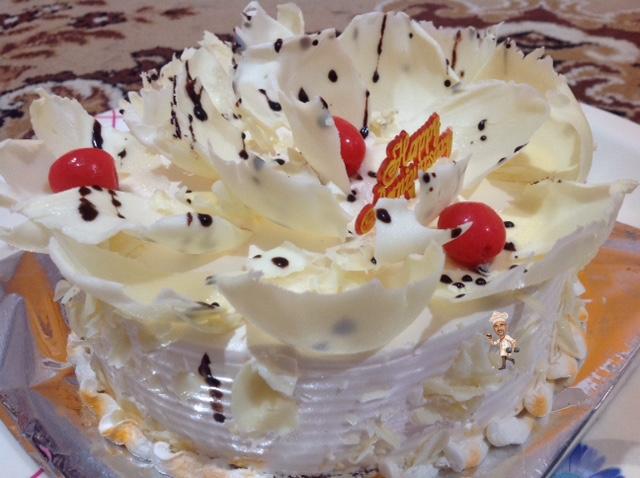 I was pleasantly surprised when I got a text and then a call from my wife thanking me for the flowers and the cake which had reached her just before her evening party. All her friends had complimented her for having a husband who loved her so much. She blushed and I heaved a sigh of relief. I was saved from the embarrassment and I could not thank enough the Online Store who had helped me.
Occasion 2
The second was the occasion of my pet Bruno's birthday. We always celebrate it like one of our own family members. This time I had made up my mind to order one from the same online store Myfloralkart and gave all the details online. The process is so easy that you don't realize when you have completed the order.  With the order placed, I sat back and relaxed while wife was anxious. I smiled as I knew they would never fail on me based on my first experience.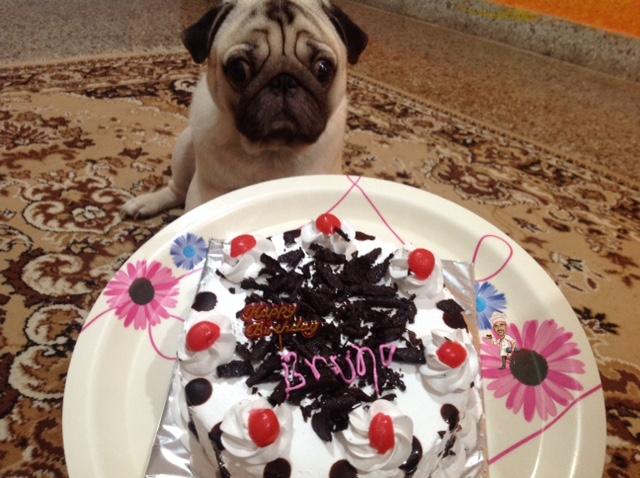 Like I  had judged right, they came in with all the stuff ordered. They delivered well in advance so that we could set the table and celebrate our pet's birthday. The cake was fresh like last time and the packing is neat too. I can definitely recommend this service to one and all as they have proven to be reliable when one needs the with an array of choices to make from starting from cakes, flowers, gifts, soft toys, Flower with wine and so on. All this is done in committed timeline which drew my attention.