Fashion is a beautiful way to express individuality and feel confident in your skin. One of the keys to looking and feeling great is understanding your body type and dressing accordingly. No matter what shape or size you are, fashion tips and tricks can help you accentuate your best features and feel fabulous. Here are some simple Tips for Dressing, some simple guidelines to help you dress to flatter your shape.
Celebrating the Apple Shape:
If you have an apple-shaped body, focus on creating balance and drawing attention away from the midsection. opt for empire waistlines that cinch just under the bust, highlighting your slimmer upper body while gently skimming over the tummy area. A-line dresses and tops with V-necks or open necklines can elongate your torso and create a flattering silhouette. Be bold and showcase your legs with knee-length skirts or dresses paired with heels.
Embracing the Pear Shape:
For those with a pear-shaped body, the key is accentuating the upper body and balancing the proportions. Choose tops with interesting details or patterns to draw attention to your shoulders and bust. This is one of the important tips of Dressing. A-line skirts and dresses that flare out from the waist help create an hourglass illusion. Experiment with bold colors or patterns on top and opt for darker hues or solid shades on the bottom to minimize focus on the hip area.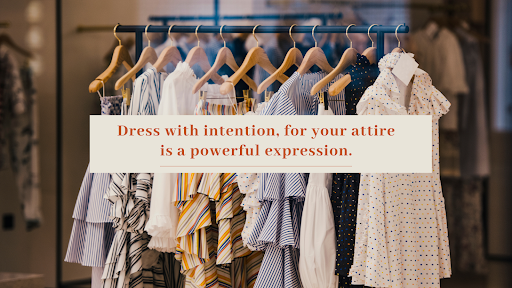 Flaunting the Hourglass Shape:
If you have an hourglass figure, embrace your curves and highlight your waistline. Fitted clothing is your best friend, as it highlights your beautiful proportions. Wrap dresses, belted tops, and tailored jackets are ideal choices. Opt for high-waisted bottoms that showcase your waistline and complement your curves. Avoid shapeless garments that hide your figure, as they can make you appear less defined.
Enhancing the Rectangle Shape:
For those with a rectangle-shaped body, the goal is to create the illusion of curves. opt for clothing that adds volume and definition to your bust and hips. Ruffled blouses, peplum tops, and dresses with defined waistlines can create the desired effect. Experiment with different textures, patterns, and layers to add dimension and shape to your outfits. Belts can also be used to cinch the waist and create curves.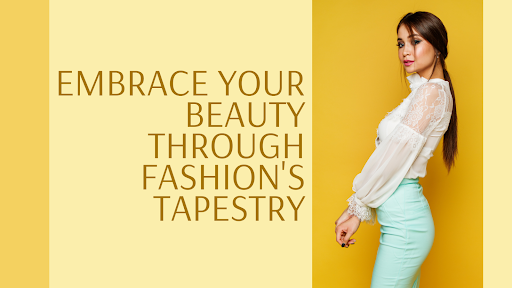 Balancing the Inverted Triangle Shape:
If you have an inverted triangle shape, the focus should be balancing broader shoulders and creating a fuller lower body. Choose tops with V-necks or scoop necklines to soften the shoulders. A-line skirts, wide-leg pants, and flared jeans can help make the illusion of a fuller lower body. Avoid shoulder pads or embellishments on the shoulders, as they draw attention to the upper body.
Conclusion:
Fashion is a beautiful way to embrace and celebrate our unique bodies. Understanding your body type and employing the proper dressing techniques can enhance your features and make you feel confident in any outfit. Remember to prioritize comfort, experiment with different styles, and embrace individuality. Fashion should be a reflection of your class and a means to express yourself with confidence. Embrace your body type, celebrate your curves, and let your fashion choices make you feel fabulous daily. I am sure these Tips of dressing did help you.
Utpal Khot
Copyright © Utpal K
1. If you share this post, please give due credit to the author Utpal Khot
2. Please DO NOT PLAGIARIZE. Please DO NOT Cut/Copy/Paste this post
© Utpal K., all rights reserved.
Copyright Notice: No part of this Blog may be reproduced or utilized in any form or by any means, electronic or mechanical including photocopying or by any information storage and retrieval system, without permission in writing from the Blog Author Utpal Khot who holds the copyright.