They have finally arrived…
An ardent pet lover like me always finds it difficult to take my cute Pug along to many places we go and one from the family has to always sacrifice the vacation for the pet. Also out pet is deprived of the good times he could otherwise enjoy with us. So he puts up a gloomy face with his prizes around him and gives us this look…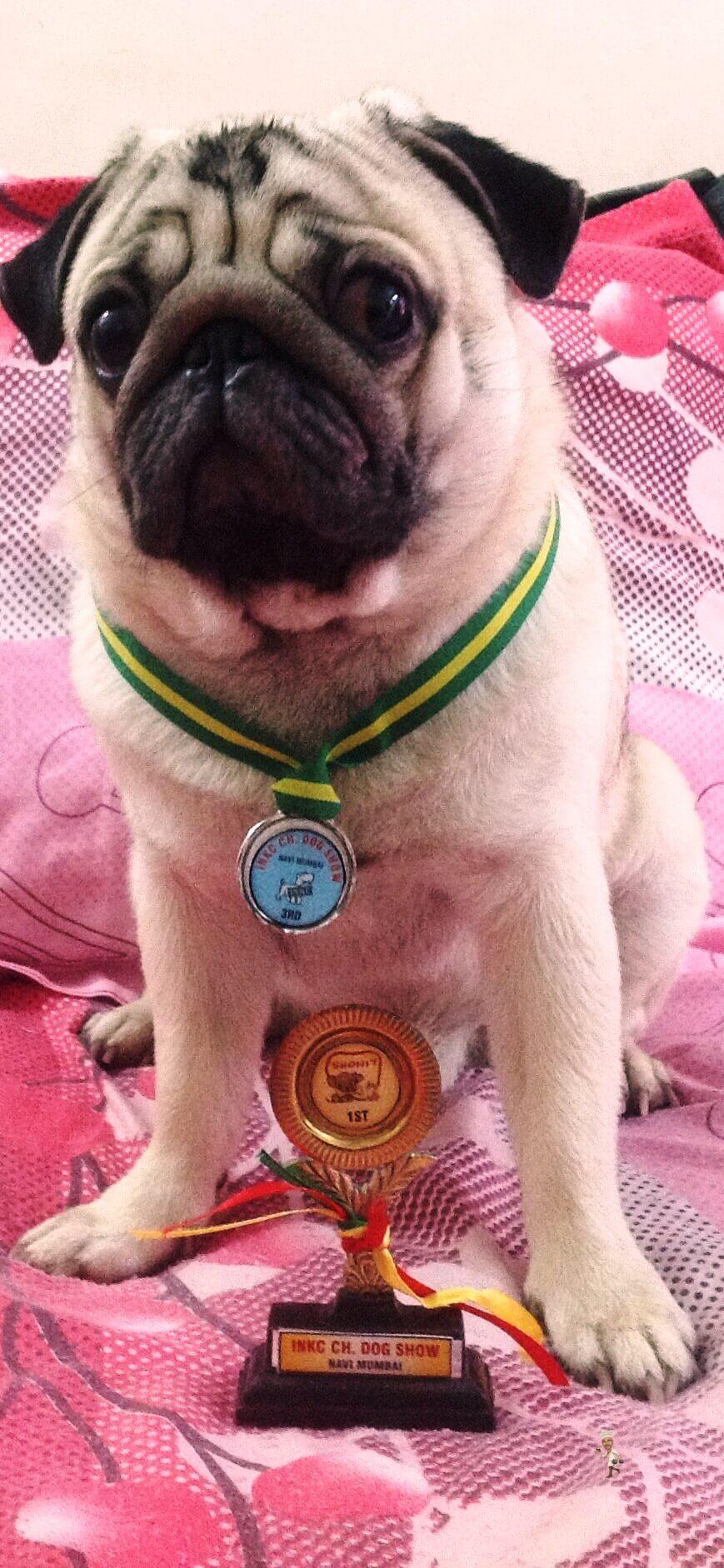 But not anymore….CollarFolk is a one month old startup from Delhi that helps pet parents go on an enjoyable and comfortable vacation with their pet. It is a one-stop solution to everything a pet parent would need and want to know as they plan and book a pet friendly vacation.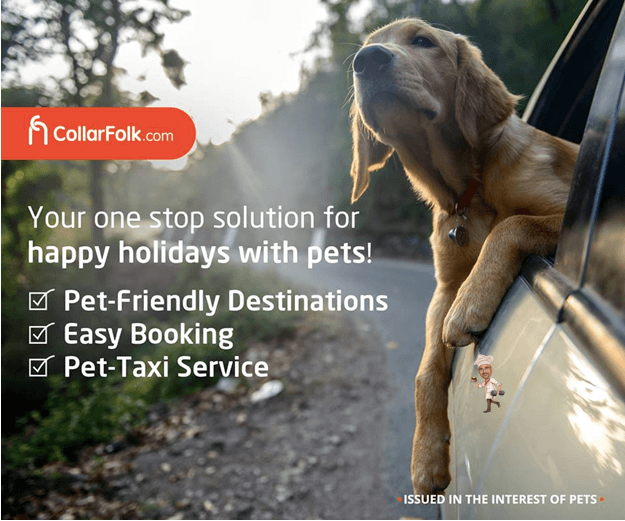 Travelling with pets in India is a relatively new concept, it being possible mostly if you have your own accommodation up the hills or down the coast. Today, Indians are only just exploring the idea.. CollarFolk has good news. A Pet friendly holiday in India is now an absolute reality and something that is becoming incredibly easy to plan. CollarFolk is happy to be a part of this change in our country, where they are now facilitators of the ideal vacation – one where pet parents can take the entire family, including their beloved pet! With a comprehensive list of pet-friendly resorts, hotels and homestays to choose from, and all the guides and information for a stress free pet vacation, CollarFolk helps make the dream holiday come true.
CollarFolk was started by Rukmini Vaish who is a pet parent herself. Like every other pet parent, she faced this dilemma when planning a holiday, "where will I leave Kiki?" This got her researching properties that welcome pets and to her surprise there were quite a few. A couple of vacations with Kiki and she knew that every pet family would love this! Voila – CollarFolk was born. (watch footage from some of these holidays in our video, the adventures of Kiki https://www.youtube.com/watch?v=RLONOIzA7Aw)
How does CollarFolk make this happen?
In a world that presents an overload of information, CollarFolk cuts to the chase and brings to you what is relevant, appropriate and worthy of calling a 'vacation'.
Properties they partner with are hand-picked properties that welcome pets aboard. They individually meet and verify the properties to make a database of resorts, hotels and home stays that are genuinely pet-friendly.
Properties listed on the website are verified and checked for suitability and some of the key factors that are considered include: management and staff's pet friendliness, open space in property, availability of pet food, vet on call, add on services for pet families such as availability of a pet sitter, access to common areas for the pet, pet friendly pool to carpeting or carpet free rooms. They also integrate travel, by providing pet friendly transportation for the holiday.
In addition, CollarFolk also provides pet taxi services in Delhi NCR. Co-operative and pet-friendly drivers, hygienic, well equipped cars with pet hammocks and back seat barriers, spacious interiors and reliable and convenient service are what makes their vehicles truly pet friendly.
CollarFolk loves happy customers, even more so happy tails!
Website: http://www.collarfolk.com/
Facebook: https://www.facebook.com/CollarFolk/