The winter special done my way with a twist. Healthy main course dish in winters for all. I tried cooking this in the traditional way by using an earthen Pot and mashing with a Pav Bhaji Masher rather than using a mixie. It is painful and time consuming since I slow cooked it for over 4 hours, but the results were awesome. Enjoy this dish and let me know how it turned out. 🙂
Ingredients:
4 bunch Mustard Leaves
2 bunch Spinach Leaves
1 Bunch Bathua Leaves.
8-10 Green chili
Turmeric powder
Red Chili powder Or Boriya round Mirch
Cumin seeds
Ghee
Salt
2 Tbsp Cornflour
2 inch long Ginger Shreds
20-25 Garlic shreds
8-10 Onion, finely chopped
3-4 Tomato, finely chopped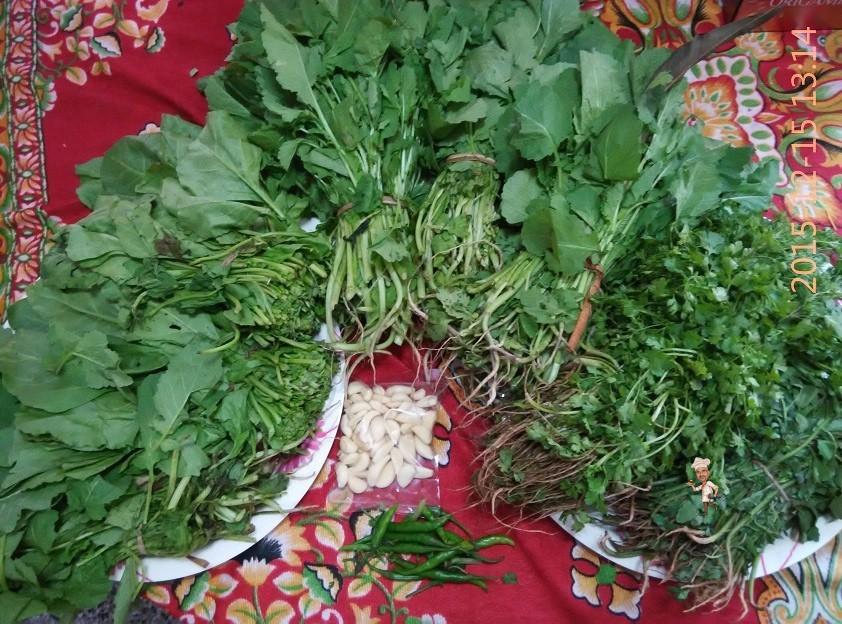 Recipe:
Clean mustard leaves, spinach and Bathua leaves properly and wash them twice with water.
Place the leaves in a strainer so that all water is drained out.
Chop the leaves and put them in the earthen pot for best results. Cook on low flame for about 4 hours, stirring occasionally and adding water to maintain the water levels needed for cooking.
You can use a normal Pot for boiling too.
For quick results you can use a cooker for one whistle too.
Add 1 small bowl of water and boil.
Add some Jaggery and Ginger to it.
Once they are done after about an hour, off the gas and let it come down to room temperature.
Mash it as much as you can, to get a thick, smooth and pasty form.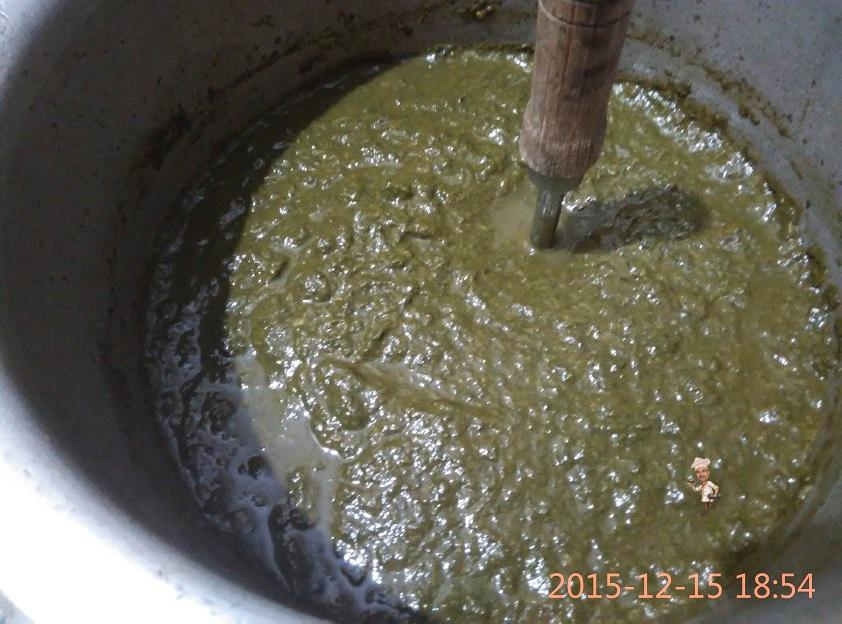 Chop Onions and Tomatoes.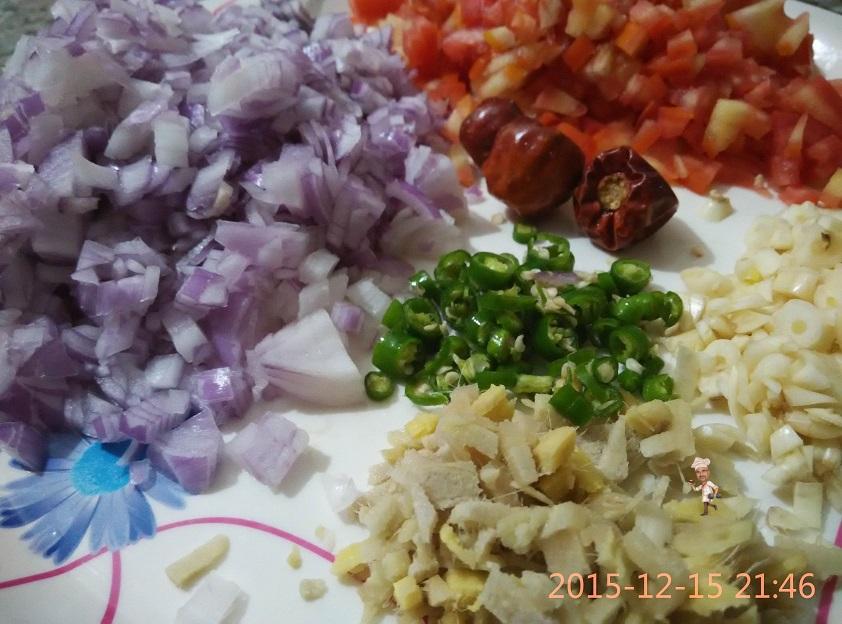 Chop fine or make a thick paste of green chilies, garlic and ginger.
Pour two large table-spoon of Ghee in the Pot/ frying pan(kadhai) and heat.
Add Jeera. Stir and add turmeric powder and chopped Onions.
Stir till the onions become Pink. Add the Chili-Garlic-Ginger paste.
Now put the tomatoes followed by red chilly powder and fry till oil separates from them
Take out the mashed leaves and add 1 glass of water in it.
And the mashed leaves, mix properly by stirring with a spoon.
Add some corn flour gently to the entire mixture, ensure no lumps are formed.
After the entire mixture comes to boil, cook it for 15-20 minutes on a low flame. Add water as per your need.
Your Sarson da saag or Saron da Saag is ready.
Add tadka of Garlic and cumin seeds done in ghee, once it is about to be served.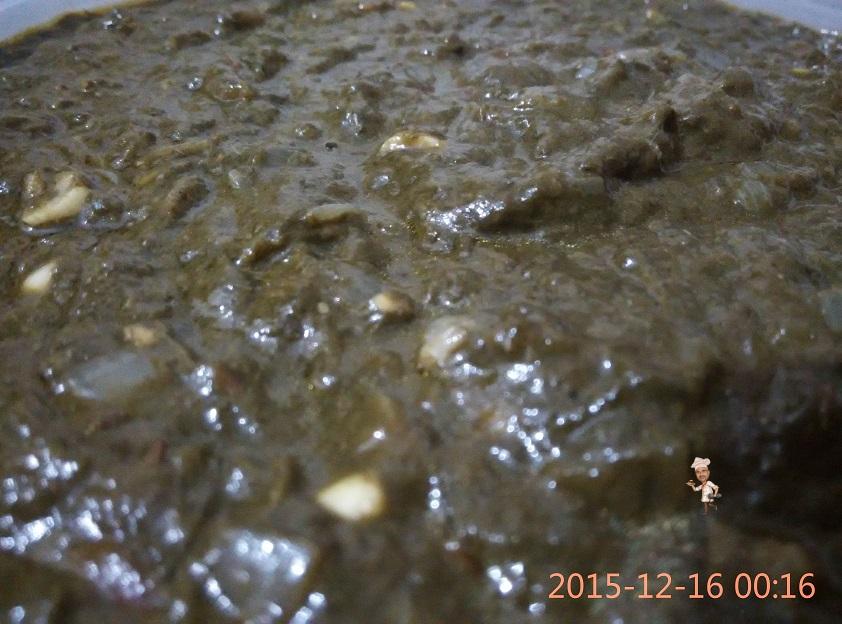 It stays in Fridge for up to 7 days so you can relish the taste as and when you want it.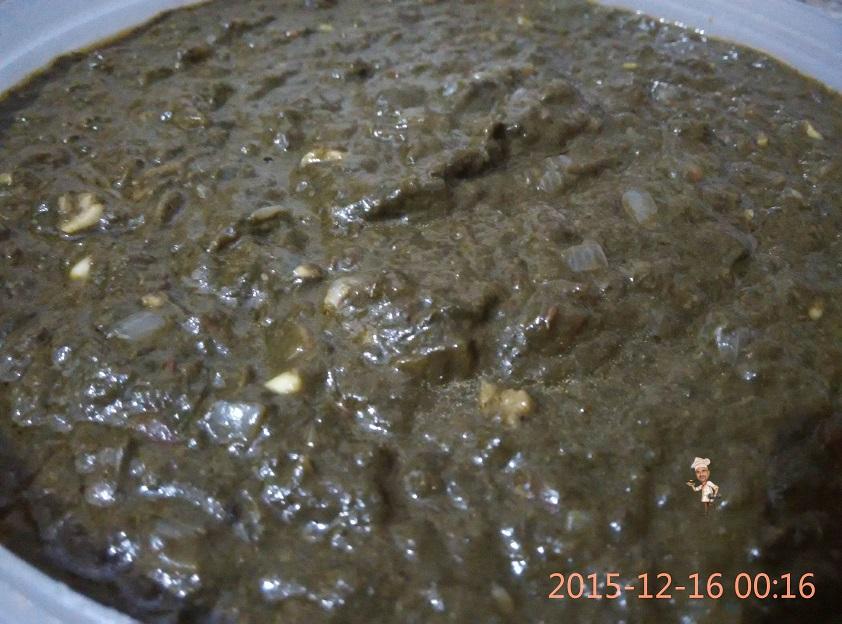 Uttpal K
Copyright © Uttpal K
If you share this post, please give due credit to the author Uttpal K

Please DO NOT PLAGIARIZE. Please DO NOT Cut/Copy/Paste this post
© Uttpal K., all rights reserved.
Disclaimer: Stories in this Blog are a work of fiction. Events, Places, Settings and Incidents narrated in the stories are a figment of my imagination. The characters do not exist and are purely imaginary. Any resemblance to persons, living or dead, is purely coincidental.
Copyright Notice:No part of this Blog may be reproduced or utilized in any form or by any means, electronic or mechanical including photocopying or by any information storage and retrieval system, without permission in writing from the Blog Author Uttpal K who holds the copyright.