The coastal areas of Kerala specialise in making this dish and is a red ht spicy curry which is made and consumed regularly by the people there. Presenting the Nadan Fish Curry.
Ingredients:
Shallots -25
Curry Leaves 8-10
Tamarind water- ½ cup
Water 2 cups
Coconut milk (first extract) – 1 cup
Fish – as per choice
Coriander powder – 3 Tbsp
Chili powder – 1 Tbsp
Chili paste – 1 Tbsp
Salt as per taste
Oil as per need
Small onion- 1 finely chopped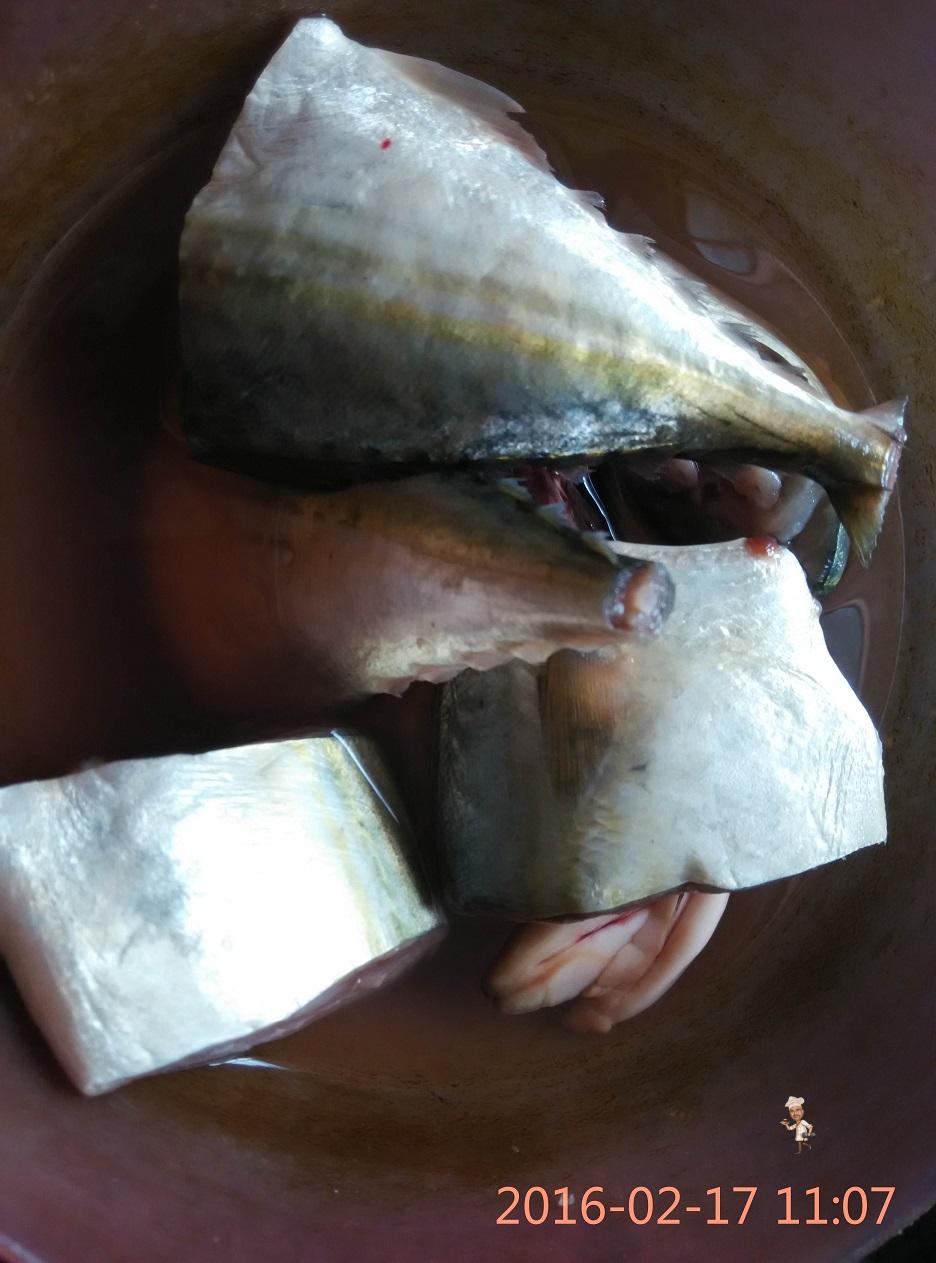 Recipe:
Heat oil.
Add shallots.
Add curry leaves and stir for 2 mins.
Add the chili powder, coriander powder and Tamarind water. Stir till it becomes almost dry.
Add 2 cups water and fish pieces. Lower flame, Cover and cook for 5 mins.
Remove lid and cook for another 5 mins.
Add salt as per need. Stir once.
Add coconut milk and stir gently.
Cook on low flame for another 5 mins.
Give a tadka of finely chopped onion fried to brown and a few curry leaves.
Serve hot with Steamed Rice.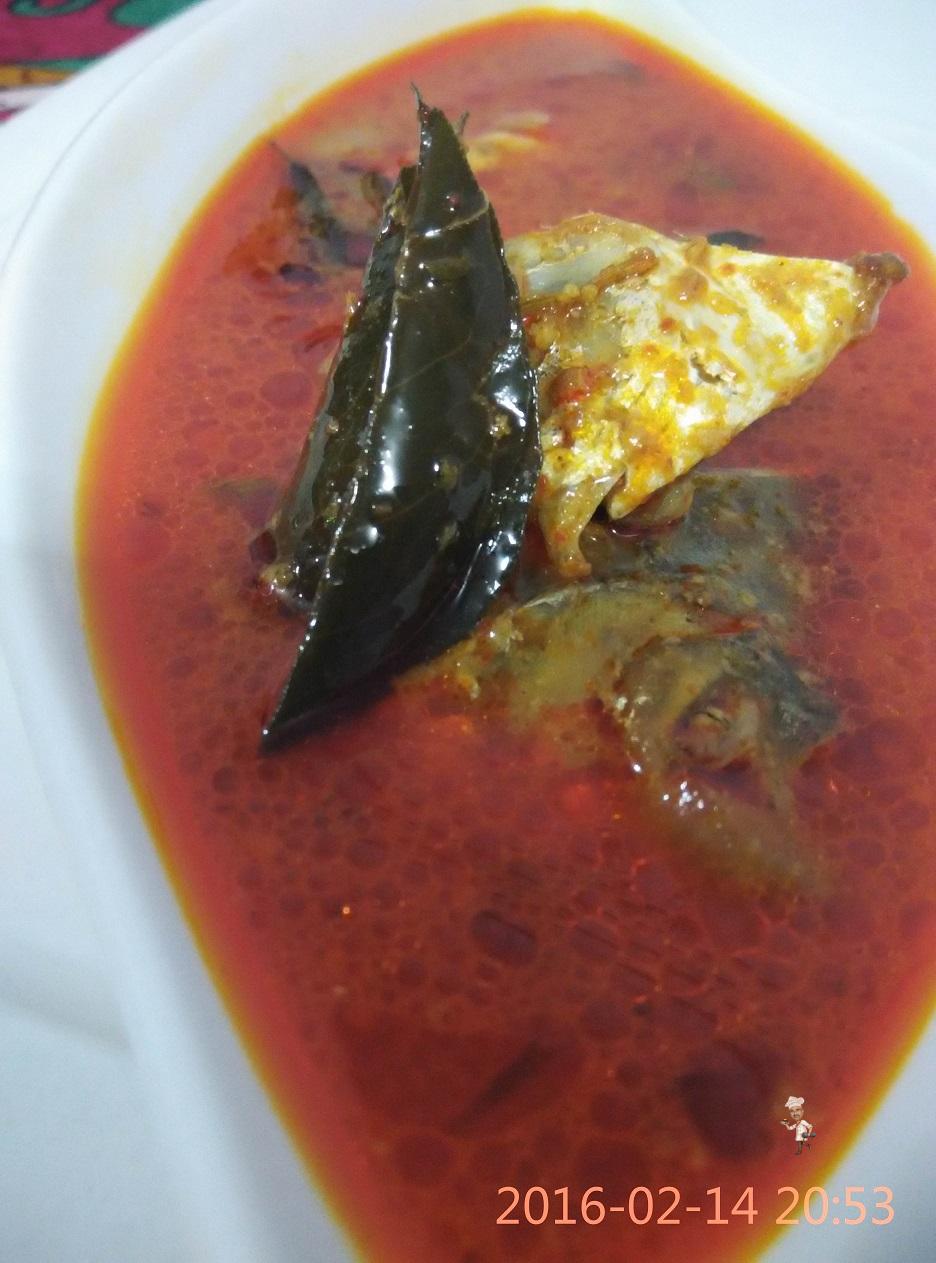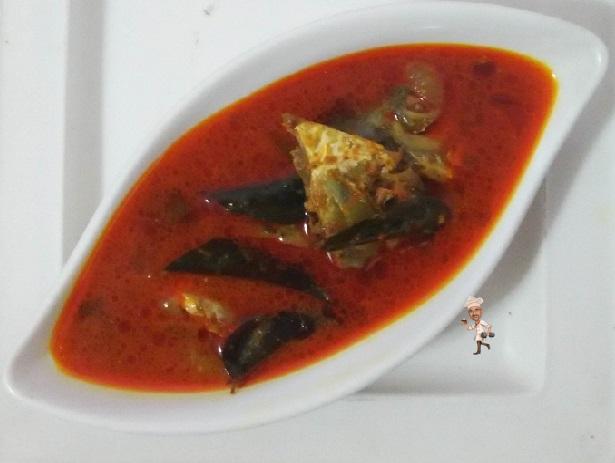 Uttpal K
Copyright © Uttpal K
1. If you share this post, please give due credit to the author Uttpal K 2. Please DO NOT PLAGIARIZE. Please DO NOT Cut/Copy/Paste this post
© Uttpal K., all rights reserved.
Copyright Notice:No part of this Blog may be reproduced or utilized in any form or by any means, electronic or mechanical including photocopying or by any information storage and retrieval system, without permission in writing from the Blog Author Uttpal K who holds the copyright.