Cardiac disease is one common ailment that continues to haunt many people. An increased incidence of Cardiac diseases can be attributed to bad lifestyle choices, lack of exercise and poor nutrition. Apart from staying active and making exercise a part of your daily routine, you can add the following fruits to your diet. Each of these fruits is loaded with vital nutrients that can help lower your odds of developing heart diseases.
To get the maximum benefit out of the fruits you eat, take care of the following serving suggestions:
Try to eat fresh, whole fruit instead of canned or frozen fruits.
Avoid fruit juices as they are high in Sugars. Go for whole fruits instead.
Aim to include around three servings of fresh, seasonal fruits in your diet each day.
On that note, let us read in some detail about some of the fruits that can help protect your heart.
Oranges
The best part about Oranges is that they are juicy, delicious and loaded with lots of nutrients. The key nutrients found in Oranges are Vitamins A, B6, and C; folic acid; potassium and fibre.
Oranges have lots of phytochemicals and are full of nearly 60 different types of antioxidants! These antioxidants have a heart-protective role in the body. They can fight off the reactive oxygen species produced as a result of oxidative stress. The antioxidants present in Oranges have an anti-inflammatory effect too.
Studies are supportive of the positive role of Oranges in reducing the risk of Ischemic heart diseases in people. The Potassium present in Oranges helps in Vasodilation of arteries and reduces high blood pressure.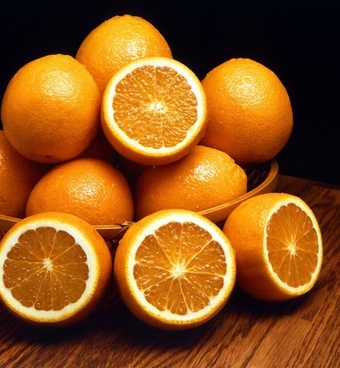 Kiwi
Kiwifruit has a positive role in promoting heart health. They help to keep up a good lipid profile by decreasing the levels of Triglycerides in blood. They also have a role in reducing platelet aggregation and development of atherosclerotic plaques (vascular clots) in blood vessels. Kiwis are rich in Vitamins C and E, fibre and Magnesium.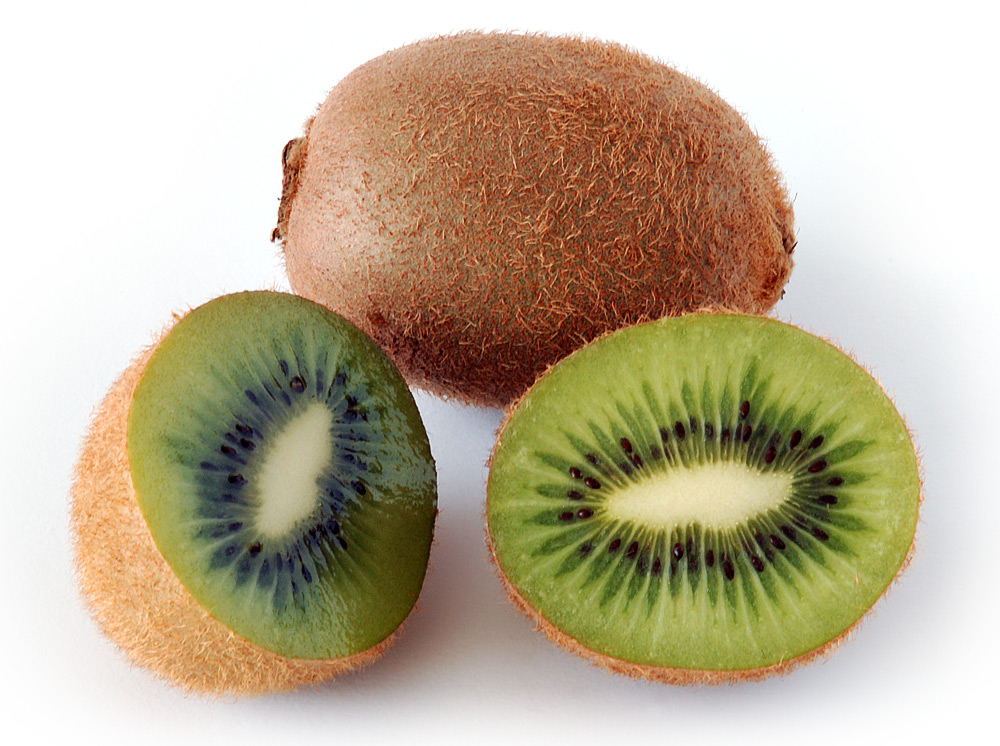 Papaya
Papaya is a delicious, tropical food loved by many. What many of us do not know is that Papaya has been used in traditional medicine as a cardiac tonic! Papaya seeds contain various antioxidants and pro-carotenoid phytonutrients that help to prevent attacks of Myocardial infarction and stroke. This is because these antioxidants fight oxidative damage and prevent accumulation of Cholesterol in vessels. Papaya contains Vitamins A, C, and E; folic acid; calcium; magnesium and potassium. The vitamins present in Papaya along with Lycopene and Beta Carotenoids help to prevent Cholesterol accumulation. It also helps prevent plaque formation in arteries.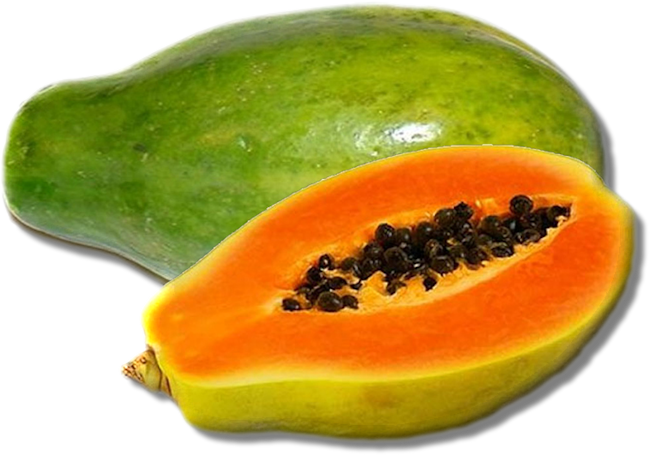 Apples
"An Apple a day keeps the doctor away". Well, it is rightly said. Apart from being good for your overall health, Apples are great for your heart as well. They contain lots of Flavonoids which help in decreasing platelet adhesion in vessels and clot formation. They also help to decrease the bad Cholesterol levels and aid to dilate the arteries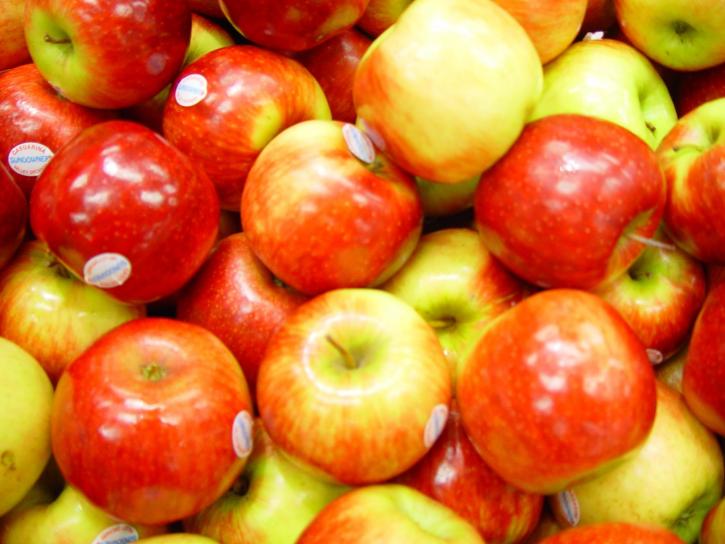 Bananas
Bananas are full of dietary fibre, Vitamins B6 and C, Magnesium and Potassium. In order to maintain optimal cardiac health, everybody should look forward to decreasing their Sodium intake and increase the Potassium intake. Eating Bananas regularly helps to reduce the risk of blockages, inhibits the hardening and narrowing of blood vessels.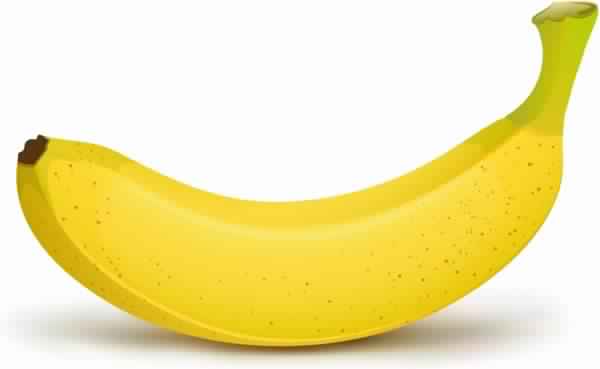 Berries
Most of the Berries are good sources of polyphenols including anthocyanins, fibre and various micronutrients. Consumption of Berries is associated with reduced blood pressure. These help to protect the lining of the arteries because of their anti-inflammatory properties. This reduces the risk of development of arterial plaques.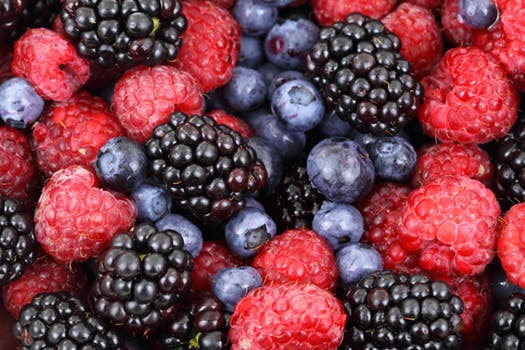 Conclusion
How many servings of fruit do you eat in a day? Do you choose your food mindfully or just gulp down unhealthy snacks whenever you have a hunger pang? Well, you are now well-versed with the wonderful benefits of the above fruits. The best way to have them is by having infused water which will keep us hydrated all day and also give us the essential nutrients our body needs. Just take a Jug of water and add the fruits you plan to have. Allow them to infuse for a little over 8 hours. Store in a refrigerator and have it for the whole day. Try to include them in your daily diet to stay healthy and to look your best!
Uttpal K
Copyright © Uttpal K
1. If you share this post, please give due credit to the author Uttpal K
2. Please DO NOT PLAGIARIZE. Please DO NOT Cut/Copy/Paste this post
© Uttpal K., all rights reserved.
Copyright Notice: No part of this Blog may be reproduced or utilized in any form or by any means, electronic or mechanical including photocopying or by any information storage and retrieval system, without permission in writing from the Blog Author Uttpal K who holds the copyright.