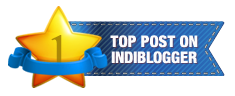 After Mama's day out and my experience with managing my baby all alone, my confidence in Pampers increased many folds and I was confident that Pampers would not let me down anywhere anytime. The testing times soon came and we were required to join our friends for a day long picnic at a farmhouse of a friend. The bare minimum supply of food, living there and cooking with the least stuff, true rustic style. My wife was skeptical to join our friends as she was worried for the baby, but I was very confident of Pampers and so we decided to go ahead and join the group. We planned the ultimate baby's day out.
We got up early on the day of the picnic and packed the stuff needed for an outing with great enthusiasm. Our baby was asleep and so we did not disturb him till we were ready to move. Just before leaving in the morning hours, we put on a fresh Pampers Baby Dry Pant on to our baby and drove off for a fun-filled day. My wife was not sure about the plan succeeding with a baby with us. She had in fact told the friends that if the baby would start crying for prolonged period, we would leave the outing half way and head back home.
As luck would have had it, there was no electricity at the farmhouse where we reached.  We had to actually cut wood for a fire and use some charcoals. We did the necessary basic arrangements and started cooking. My wife was worried for our child, but he seemed to enjoy nature and was happily giggling. He was actually responding positively to the entire idea of a picnic and against my wife's presumption that he would create lots of commotion and make us leave the picnic mid way. He was making noise, but that was of his laughter and giggling while enjoying the nature.
We cooked some excellent food the rustic style with some extra spice and enjoyed eating it with bare hands instead of using forks and spoons. We had some fresh running water nearby where we washed and cleaned the earthen pots and plates and relaxed for a few hours. We made some early tea and decided to leave. We packed our bags and left the spot in our own individual cars. It never struck both of us to check our baby as he appeared calm and actually went off to sleep. We reached past sunset and our baby was still asleep. We quickly changed and gave 100% attention to the baby. We slowly removed the Pampers Baby Dry Pant and it was very heavy by now. I am sure the baby had passed urine many times, but as expected, there were no rashes on the baby's legs and neither was his skin wet. The Pampers Baby Dry pants had soaked in all the liquid keep the pants dry from both sides. We both were relaxed to see it and happy that all of us could enjoy the picnic. The real show-stopper of the whole day was our baby of course with his Pampers Baby Dry pant who enjoyed a complete Baby's day out.

Uttpal K
Copyright © Uttpal K
1. If you share this post, please give due credit to the author Uttpal K
2. Please DO NOT PLAGIARIZE. Please DO NOT Cut/Copy/Paste this post
© Uttpal K., all rights reserved.
Disclaimer: Stories in this Blog are a work of fiction. Events, Places, Settings and Incidents narrated in the stories are a figment of my imagination. The characters do not exist and are purely imaginary. Any resemblance to persons, living or dead, is purely coincidental.
Copyright Notice:No part of this Blog may be reproduced or utilized in any form or by any means, electronic or mechanical including photocopying or by any information storage and retrieval system, without permission in writing from the Blog Author Uttpal K who holds the copyright.
Copyright © Uttpal K (all rights reserved)