A new year brings new trends. And when we talk about jewelry, new designs come into display throughout the year. We know how attached you are to your classic heirloom pieces. Despite that, if you want to keep up with the trend, you have to try these beautifully crafted edgy entrants. Here's presenting you with the rocking jewelry trends 2021.
Get chained!
No, we are not asking you to surrender yourself. We are asking you to try out this new jewelry trend. Chain necklaces, chain bracelets, and even chain earrings are gaining popularity in the ornament industry. While choosing the metal for your chain jewelry, select the one that flatters your overall look. Sterling silver, gold, and bronze are the most preferred choices.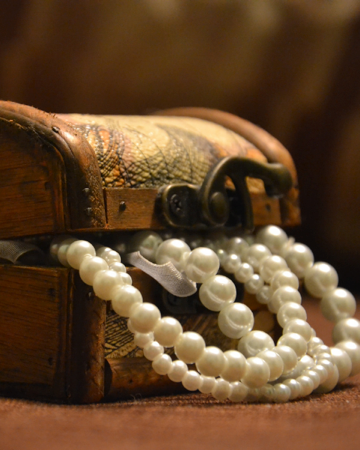 Time to do the Hula with Hoop earrings.
Hoop earrings come in different sizes and shapes and suit every occasion. You can put them on and go to a party, office, or even on a date. If you are wearing small hoops, make sure to tuck your hair behind your ears or tie them up. This way, they will become visible and elongate your look.
Ditch the pair
"Hello, you seem to have lost an earring!" "No dear, it's a new trend." For your next Zoom call, try wearing an earring lengthy enough to reach your shoulder. You might get strange responses for making this little bold choice but hey, who cares! You will be able to establish yourself as a fearless person.
Asymmetry is the new cool.
Symmetric things look beautiful, but asymmetry has its own charm. Fashion savvy never underestimates the immense power of this tool. They try to incorporate it into their dress and jewelry design. Believe it or not, that's how they come across many intricate and subtle looks. You must also try asymmetric necklaces or earrings as a part of your fashion exploration journey.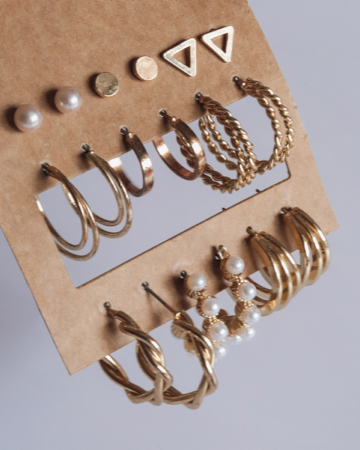 Shine like a pearl with a pearl
Pearl studded pieces of jewelry have always been a reflection of elegance and royalty. The most timeless of all jewelry pieces you would ever come across. Pearls are the symbol of wisdom, serenity, integrity, and loyalty, qualities that are hard to find in the present time. Go for a big pearl studded ring on a casual day. A complete pearl necklace will look mesmerizing when styled with a white gown.
We hope by now you're all set and excited to go on your next jewelry shopping. Follow the 2021 Jewelry trends and see heads turn..
Utpal Khot
Copyright © Utpal K
1. If you share this post, please give due credit to the author Utpal Khot
2. Please DO NOT PLAGIARIZE. Please DO NOT Cut/Copy/Paste this post
© Utpal K., all rights reserved.
Copyright Notice: No part of this Blog may be reproduced or utilized in any form or by any means, electronic or mechanical including photocopying or by any information storage and retrieval system, without permission in writing from the Blog Author Utpal Khot who holds the copyright.