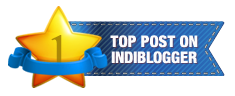 The match in Berlin of 20th June 2015, which Joanna Jedrzejczyk had set up and put her newly won title for grabs against Invicta FC import the TUF standout Jessica Penne ended up with bloodied faces. Joanna Jedrzejczyk pounded Jessica Penne into a bloody pulp of meat and the referee had to stop the fight after the third round in a five round match, declaring Joanna Jedrzejczyk a winner by Technical knock out with a score of 162-28 favoring Joanna Jedrzejczyk. The straight campaign, she ended up with a broken thumb which needs surgery. The damage done by the barrage of kicks, blows of elbows and punches which Jessica Penne has received would take weeks to recover. The fact the Penne did not give in a submission and kept fighting till the referee called it a TKO shows how brave she is as a fighter.

My question is to the viewers and the readers. Is such kind of mercilessness needed to win titles? Should such Insanity be permitted by the governing sports body? Are we getting back to the Gladiator era?
(video source: Youtube/ UFC highlights)
Uttpal K
Copyright © Uttpal K
1. If you share this post, please give due credit to the author Uttpal K
2. Please DO NOT PLAGIARIZE. Please DO NOT Cut/Copy/Paste this post
© Uttpal K., all rights reserved.
Disclaimer: Stories in this Blog are a work of fiction. Events, Places, Settings and Incidents narrated in the stories are a figment of my imagination. The characters do not exist and are purely imaginary. Any resemblance to persons, living or dead, is purely coincidental.
Copyright Notice:No part of this Blog may be reproduced or utilized in any form or by any means, electronic or mechanical including photocopying or by any information storage and retrieval system, without permission in writing from the Blog Author Uttpal K who holds the copyright.