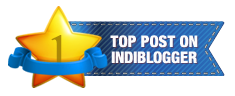 Why should a woman change her surname after marriage? I ask this question to all who are reading especially females. I say this because changing once a surname / name is totally up to the individual, hence not asking the men folk. It is totally up to the woman to change her surname or not. In my personal view no woman should change her surname rather ask the husband to change his. I am sorry I am being blunt here, but no rule compels a woman to put a Bindi/Sindur/Mangalsutra. It's a man's insecurity that he asks his wife to do so in the hope that no other man would look at his wife once he sees these forced items of declaring a woman as married. On the other hand, he immediately removes the ring from his finger on some pretext or the other so that he can move in the society posing as a bachelor and lure other girls/woman. I have never seen a man fasting for his wife, but expects his wife to do a Karwa Chauth for him. I appeal all men to stop being insecure, give space and freedom to their better half (if they really consider her their better half) and do not force such stupid things like changing surname unless she herself wishes to.
Uttpal K
Copyright © Uttpal K
1. If you share this post, please give due credit to the author Uttpal K
2. Please DO NOT PLAGIARIZE. Please DO NOT Cut/Copy/Paste this post
© Uttpal K., all rights reserved.
Disclaimer: Stories in this Blog are a work of fiction. Events, Places, Settings and Incidents narrated in the stories are a figment of my imagination. The characters do not exist and are purely imaginary. Any resemblance to persons, living or dead, is purely coincidental.
Copyright Notice:No part of this Blog may be reproduced or utilized in any form or by any means, electronic or mechanical including photocopying or by any information storage and retrieval system, without permission in writing from the Blog Author Uttpal K who holds the copyright.
Copyright © Uttpal K (all rights reserved)