Sons, Share the load
"Hey mom, have you washed by Green tee-shirt?", "Wifey, Is my yellow sweater in the laundry?" Do these questions sound very familiar to you, ladies? If yes, then it is pretty obvious that you are the prime caretaker of all the chores in your home, irrespective of whether you are working or homely. This scenario in Indian society is grave if you ask me. We teach our daughters to be financially independent, career oriented and ambitious apart from teaching them household work. What we forget is to teach our sons to be responsible around the house too and share the load.
Unfortunately, cooking meals, doing laundry, keeping the house spic and span etc are solely considered to be a woman's job. Many women today are working in offices or are managing a business. But, they have to struggle to strike a balance between professional commitments, household duties, raising kids and what not! Well, there is no paperwork that lists that a woman alone has to take care of her home and kids, correct?
Need of the Hour
There is a need to change our outlook and urge our sons, brothers and even husbands to #sharetheload. Let us start with a very small change, say let us get the men in the house to do the laundry. Most of us have automatic washing machines at our place. It is barely a two minutes job to dump the dirty clothes in the machine, throw in some detergent like Ariel and start the machine. Again, spreading out the clothes to dry out on a clothesline takes 5-10 minutes tops! However, this little help takes off a lot of burden off minds of the women in the house.
After a long and stressful day at work and probably a drive back home, the ladies do get exhausted just like men. So, while the woman can take care of meals, the hubby and son can pick up some other task to do. It could be laundry, helping kids pack their bags, watering the plants, filling the bottles or grocery shopping. Literally anything that gives a breather to the ladies in the house.
My Story
We are a family of three with our only son being 17. From his childhood, we have given him a free environment where he is free to address us with our first names when he wants to rather than the usual "mummy" and "Daddy". We also have taught him to be self dependant while doing the household chores and this has automatically brought the #SharetheLoad attitude in him. Since we have many pets at home, it is not possible for all three of us to go out for social functions. Most times, he agrees to stay back and does all the household chores right from making his basic snacks, doing the utensils in the sink and also doing the laundry. He knows how to operate the washing machine and also understands the importance of doing 2 separate rounds sorted by color, when there are more clothes to be washed.
I am happy to have inculcated such habits in him since childhood. He has a larger social circle with likeminded girls and boys of his age getting inspired by him. Ariel launched their campaign to instill this right attitude in the mothers to teach boys about sharing the load, sooner in their life say right from teenage.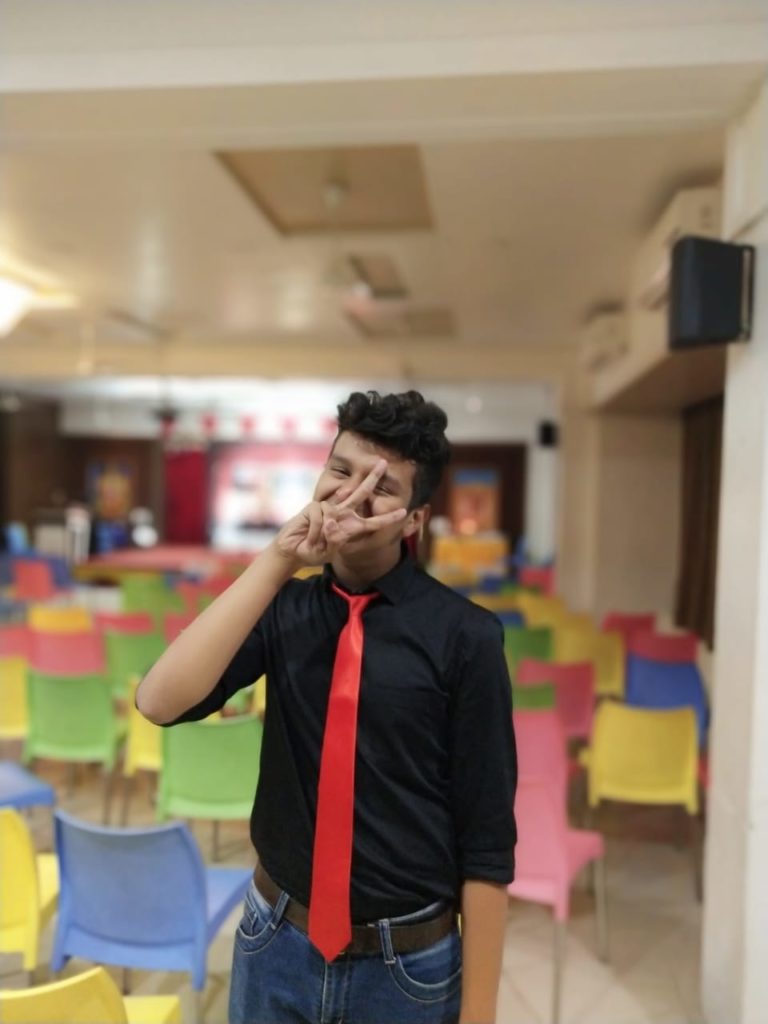 Our Appeal
These habits and values if taught in the right way can sow the seeds of a positive change in the Indian society. They say charity begins at home! I and my son have been firm believers of #sharetheload of housework with the lady of our house, my wife, for quite some years, now. Trust me, it is fun and I get lots of appreciation and pampering for being considerate. I am now more focused on making all my neighbors and friends aware of the importance of "Sons Share the Load" campaign which is definitely creating ripples with 15 million views worldwide in 2 weeks.
I am sure me and my son will change many mindsets and succeed in improving the stats in my area. I and my son realized the importance of #ShareTheLoad movement. Have you? Do let us know your thoughts in the comments below.
Utpal K
Copyright © Utpal K
1. If you share this post, please give due credit to the author Utpal K
2. Please DO NOT PLAGIARIZE. Please DO NOT Cut/Copy/Paste this post
© Utpal K., all rights reserved.
Copyright Notice: No part of this Blog may be reproduced or utilized in any form or by any means, electronic or mechanical including photocopying or by any information storage and retrieval system, without permission in writing from the Blog Author Utpal K who holds the copyright.