The famous mutton recipe from Nagpur needs no Introduction. It was playing on my mind for a while to recreate this dish once again but I was not getting the right composition of the Masala used to make this mutton. I chanced to get a ready made pack of Saoji Masala with the key ingredients already fried and packed, I decided to give it a try.
Recipe ingredients
Mutton 500 gms – medium pieces
Onions 3 large- Fine paste
Tomatoes 2 Large – Pureed
Garlic pods 8-10 – paste
Red chili powder – 2 Tbsp
Turmeric powder -1 tsp
Mustard seeds – 1 tsp
Asafoetida – 1 tsp
Saoji Masala 3 heaped Tbsp
Oil as per need
Salt as per taste
1/2 cup Coriander leaves
1/2 cup Mint leaves ( Pudina patti)
2 green chili.
150 gms Yogurt
Recipe preparation
Make a paste of half cup coriander, half cup Mint (pudina) and 2 green chili.
Apply the paste to washed mutton pieces and keep it in refrigerator marination for 8 hours.
Heat Oil in a Kadhai.
Add mustard seeds and let the splutter.
Add onion and turmeric powder and stir well.
Once the onions leave their raw smell , add garlic paste and saute. Add pureed tomatoes and stir.
Once the entire mix starts leaving oil, add salt and red chili powder to it. Stir well again.
Add the marinated mutton, increase the flame to high and stir well for a minute or two.
Add the hing (asafoetida), salt and stir.
Reduce flame to medium and add the yogurt and keep stirring till the gravy attends a uniform consistency.
Cover and reduce the flame.
Slow cook it for 2 hours.
If your mutton is fresh it will be done.
Add Saoji Masala and stir well.
Add water about 250 ml and slow cook for another 2 hours.
Keep checking the gravy thickness and increase water content as per need.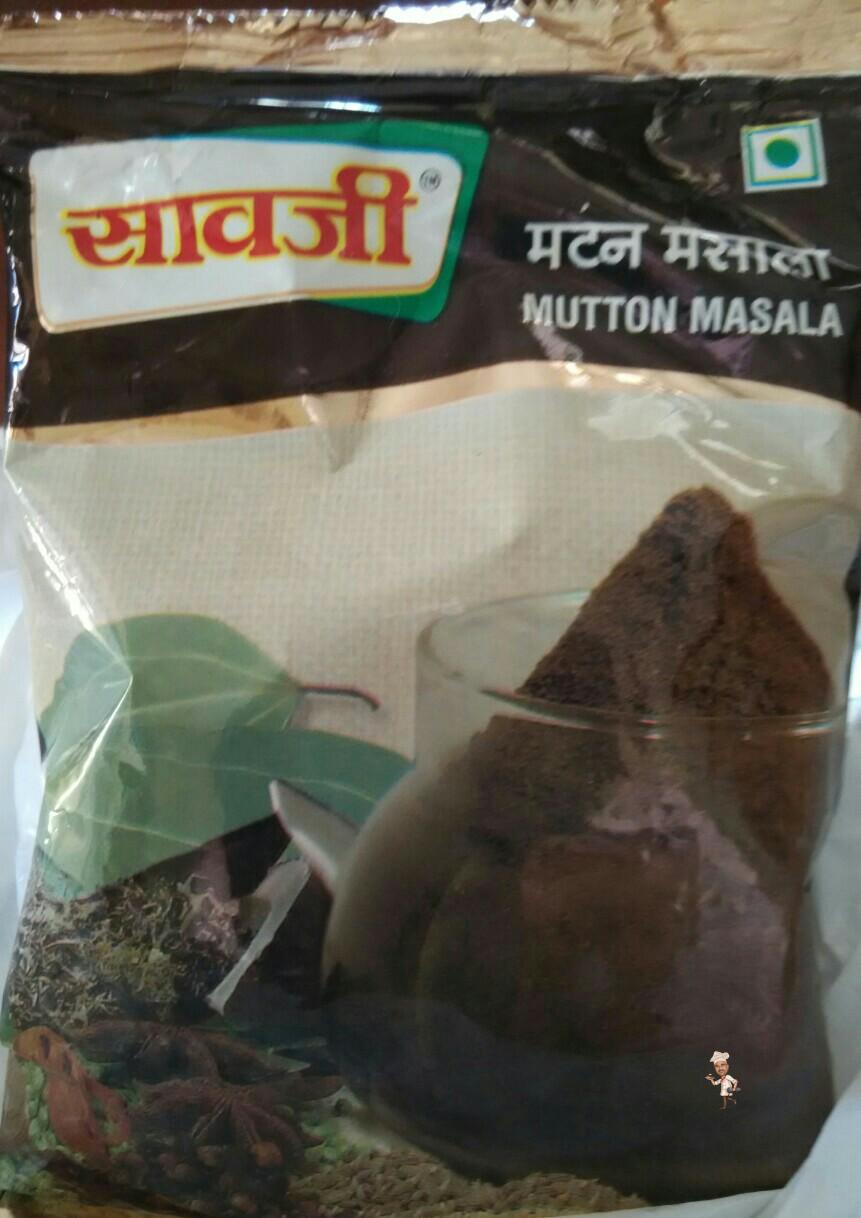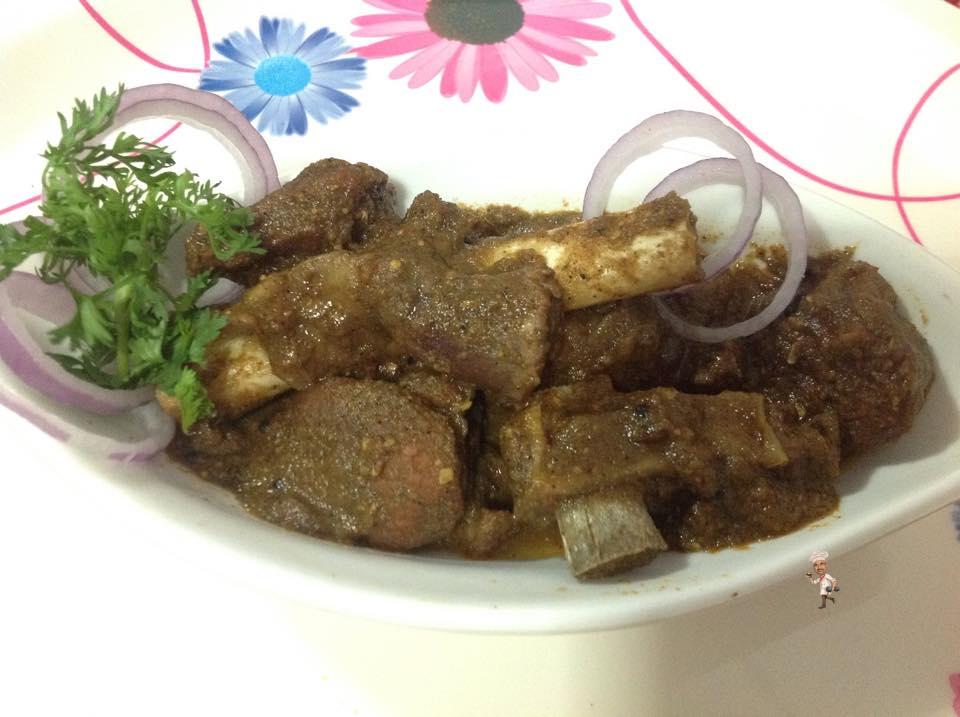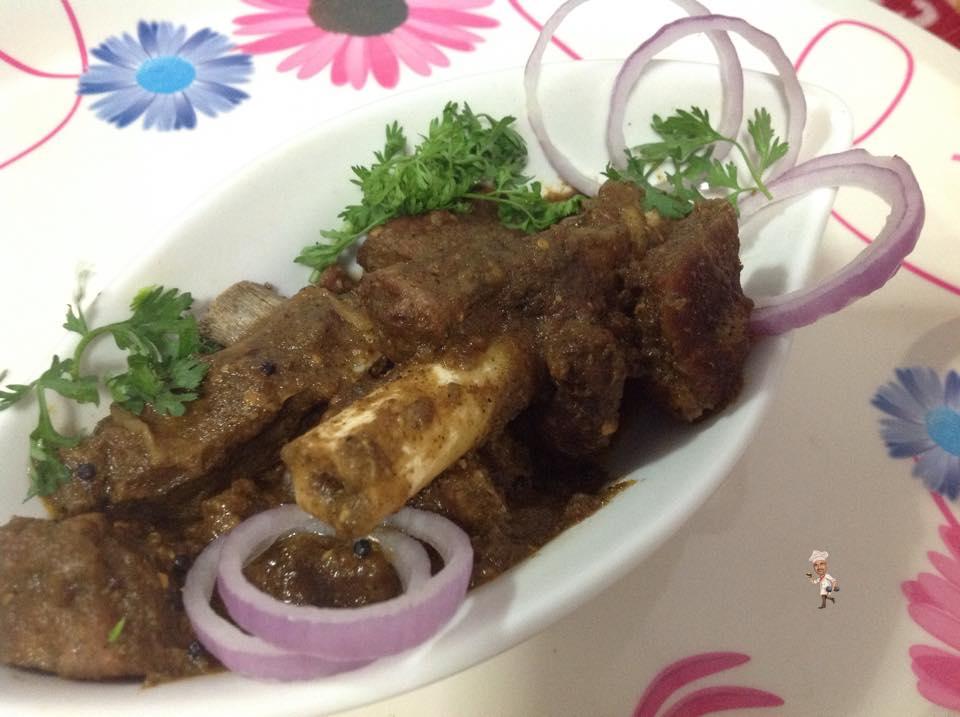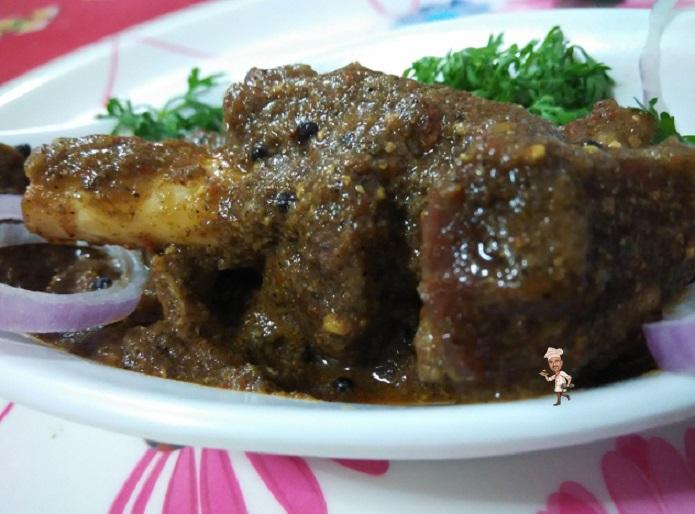 My tip: Thick gravy gives out the real flavor of Saoji Masala and the Yogurt gives the richness and improves the texture to a darker side.
Uttpal K
Copyright © Uttpal K
1. If you share this post, please give due credit to the author Uttpal K 2. Please DO NOT PLAGIARIZE. Please DO NOT Cut/Copy/Paste this post
© Uttpal K., all rights reserved.
Copyright Notice:No part of this Blog may be reproduced or utilized in any form or by any means, electronic or mechanical including photocopying or by any information storage and retrieval system, without permission in writing from the Blog Author Uttpal K who holds the copyright.