Eye Spa
I had applied for the Don't be a Machine – Eye Spa after reading the details and was curious to check it out. Since I have long hours in front of a PC screen and many hours are spent on the social media, I am always looking out for something which helps me reduce the strain and ease my lifestyle. I was selected for the campaign and in a few days I received a courier which had a sample of a 10 ml bottle. I was keen to use the same and read the instructions and the small manual to understand it.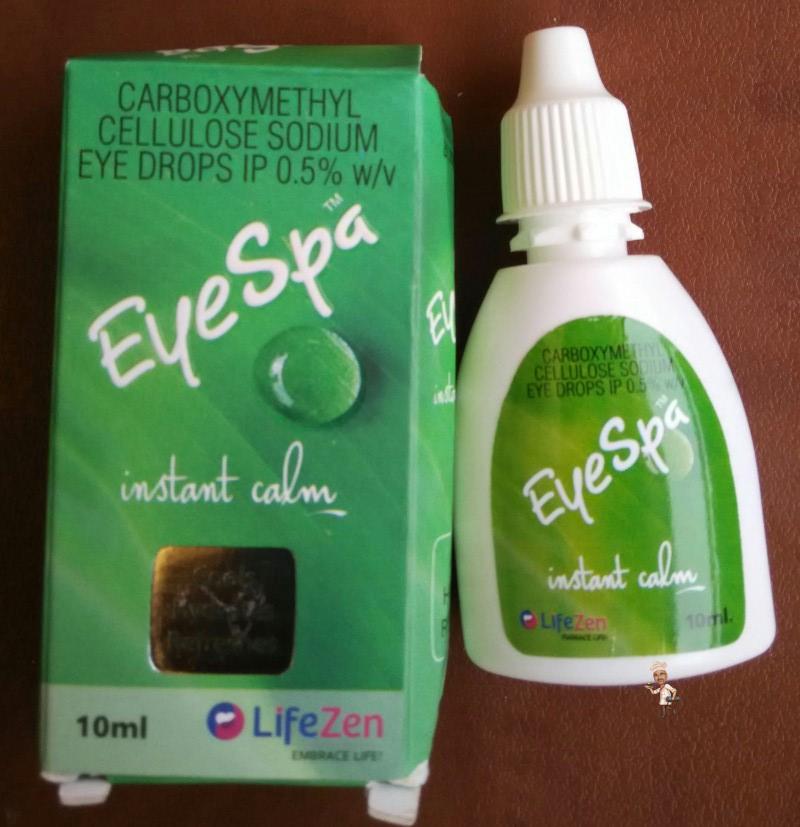 First USE:
I always wanted eye drop for strained eyes so I decided to give it a try and put in two drops each in both the eyes. My first feeling was a sharp pain as if some dust particle had gone inside the eye. In a few  seconds they eyes started watering. I had kept a cotton swab close by, which I used to wipe the tears coming out. My eyes blinked a few times and the tingling pain was gone in a few seconds.  I allowed the drops to stay in for about 2-3 mins and then slowly opened my eyes.
It was surprising to see that the cotton swab actually had some dirt which was washed away with my tears. I recollected that I rode my bike the same day for about 3 hours in the city traffic and was definitely feeling the burning sensation in the eyes due to the dryness.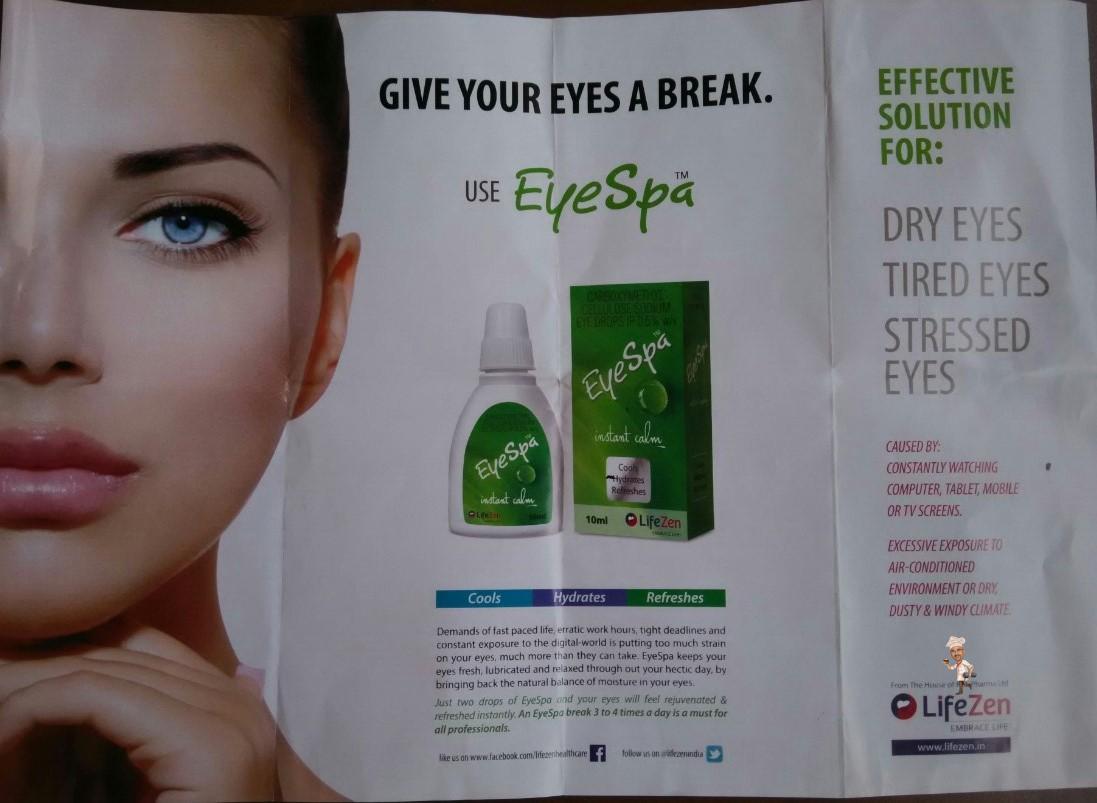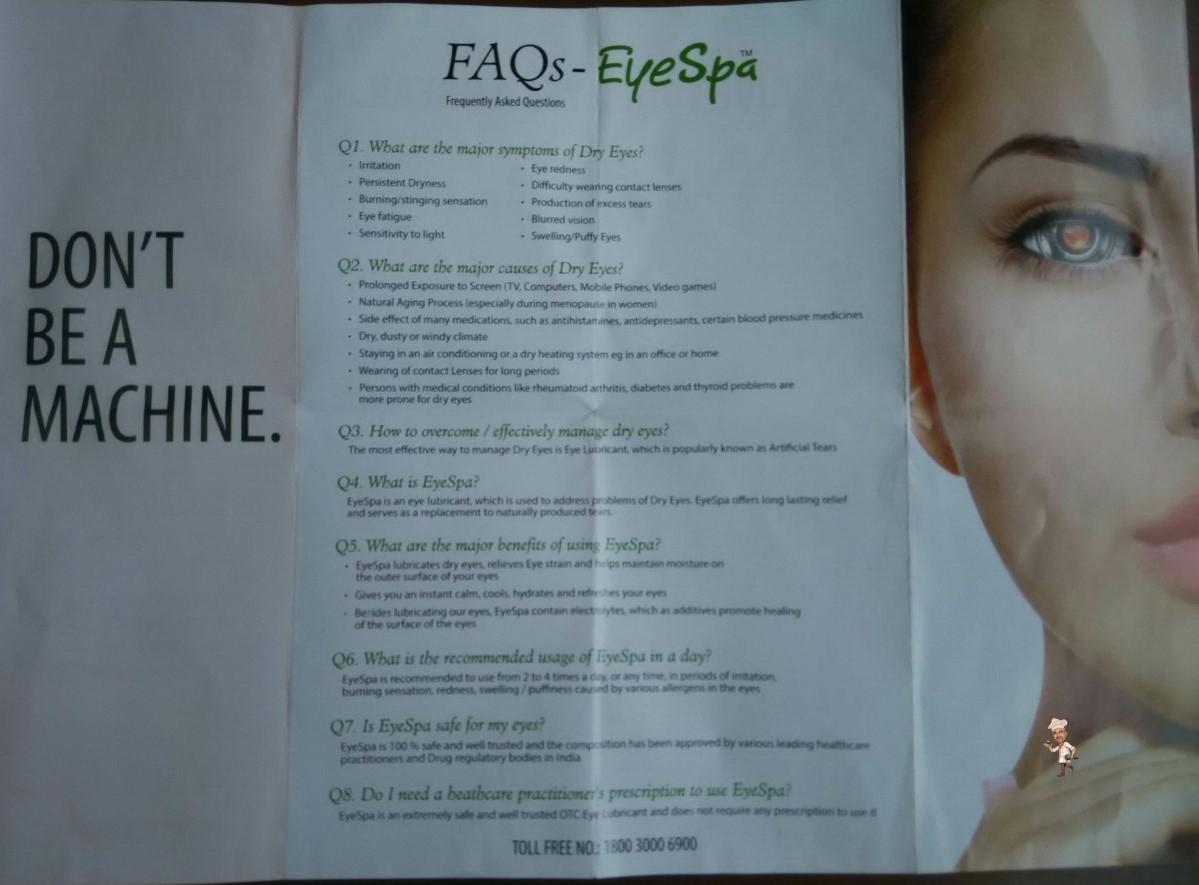 Make it a Practise:
I washed the eyes from outside which I wiped with a soft cloth. The burning sensation which is there in the beginning, is gone and in fact, the eyes feel cooler and more hydrated. I felt refreshed and got back to my work. Now, I repeated the process using Eye Spa before sleeping and I know I slept peacefully that night. I also noticed that many a times I have to use kitchens which don't have Chimneys. Being a Chef I can't compromise on the recipe at anyplace so it becomes very straining on the eyes due to the smoke etc.
I am sure many housewives must be encountering this problem too. I feel that this product is a must use for people who strain their eyes due to their work and people (especially ladies) who come in contact with fumes and smoke regularly in kitchen daily. These are best eye drops for dry eyes. At least for me this is a must carry along item in my Travel kit from now on. I will definitely recommend the EyeSpa from Lifezen for one and all.

Uttpal K
Copyright © Uttpal K
1. If you share this post, please give due credit to the author Uttpal K
2. Please DO NOT PLAGIARIZE. Please DO NOT Cut/Copy/Paste this post
© Uttpal K., all rights reserved.
Copyright Notice: No part of this Blog should be reproduced or utilized in any form or by any means. This includes electronic or mechanical, including photocopying or by any information storage and retrieval system. Permission in writing from the Blog Author Uttpal K who holds the copyright has to be taken.