Epigamia Yogurt:
The Greek Yogurt fever has taken over India and now we see more awareness about it and people wanting to try it out. So Drumsfood has launched Epigamia Greek yogurt in many flavors to appeal the Indian masses. These are high in protein and low in fat. Most importantly, these yogurts are all made in India with all-natural and domestic ingredients. In addition, they do not use any preservatives or artificial colors / flavoring. The idea seems awesome and I requested some samples to be sent over for a review.
The samples come in a nice packing with Dry Ice all around which gives the image of a professionally managed company. The Yogurts are all intact inside after travelling so much. I feel that too reflects on the good logistics of the company. Overall, I am impressed so far. I eagerly open each to check the contents.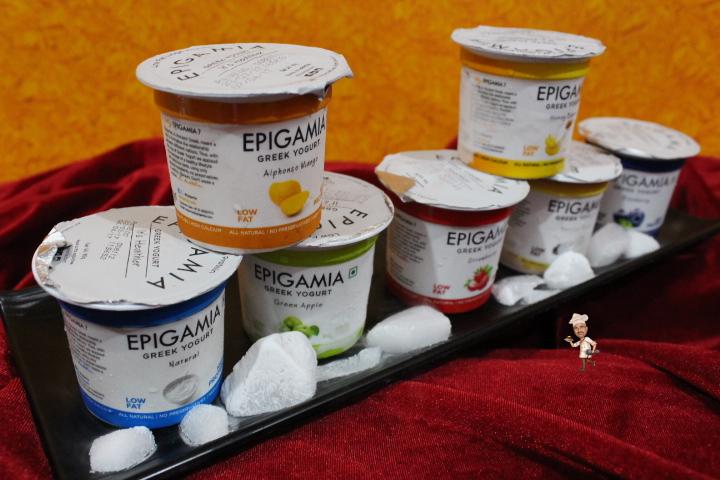 My Review of Epigamia Greek Yogurt:
The sweetness is less and so are the colors. In fact the natural colors are a shade lighter than what is shown on the packs so don't be disappointed. The sweetness is a bit less again primarily because no additional ingredients have been added. So when you compare it to other Greek Yogurts in the market, these taste less sweet. The Yogurt does not have any fruit bits in it which other Greek yogurts have. So it may be a put off for some of you. The thickness of Epigamia Greek Yogurt is also an issue. I found a few to be with more watery consistency. Lastly the pricing. I felt the price was a few Rupees more than it should have been. A price band of around Rs.30/- would make me more comfortable rather than a price going close to Rs.40/-.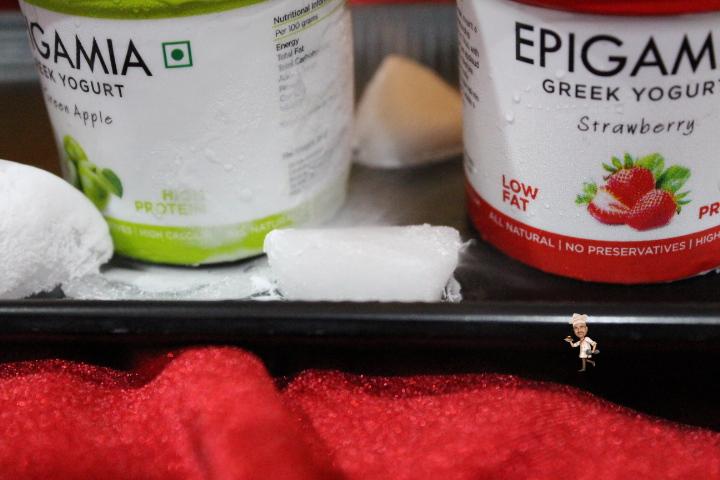 My Observation:
Overall, as a Foodie I will definitely want more research done on this product to enhance the colors and flavors to match the others if they have to stay in the competition.
Uttpal K
Copyright © Uttpal K
If you share this post, please give due credit to the author Uttpal K
2. Please DO NOT PLAGIARIZE. Please DO NOT Cut/Copy/Paste this post
© Uttpal K., all rights reserved.
Copyright Notice: No part of this Blog can be reproduced or utilized in any form. This means electronic or mechanical including photocopying or by any information storage and retrieval system. Please take permission in writing from the Blog Author Uttpal K who holds the copyright.